04 August 2014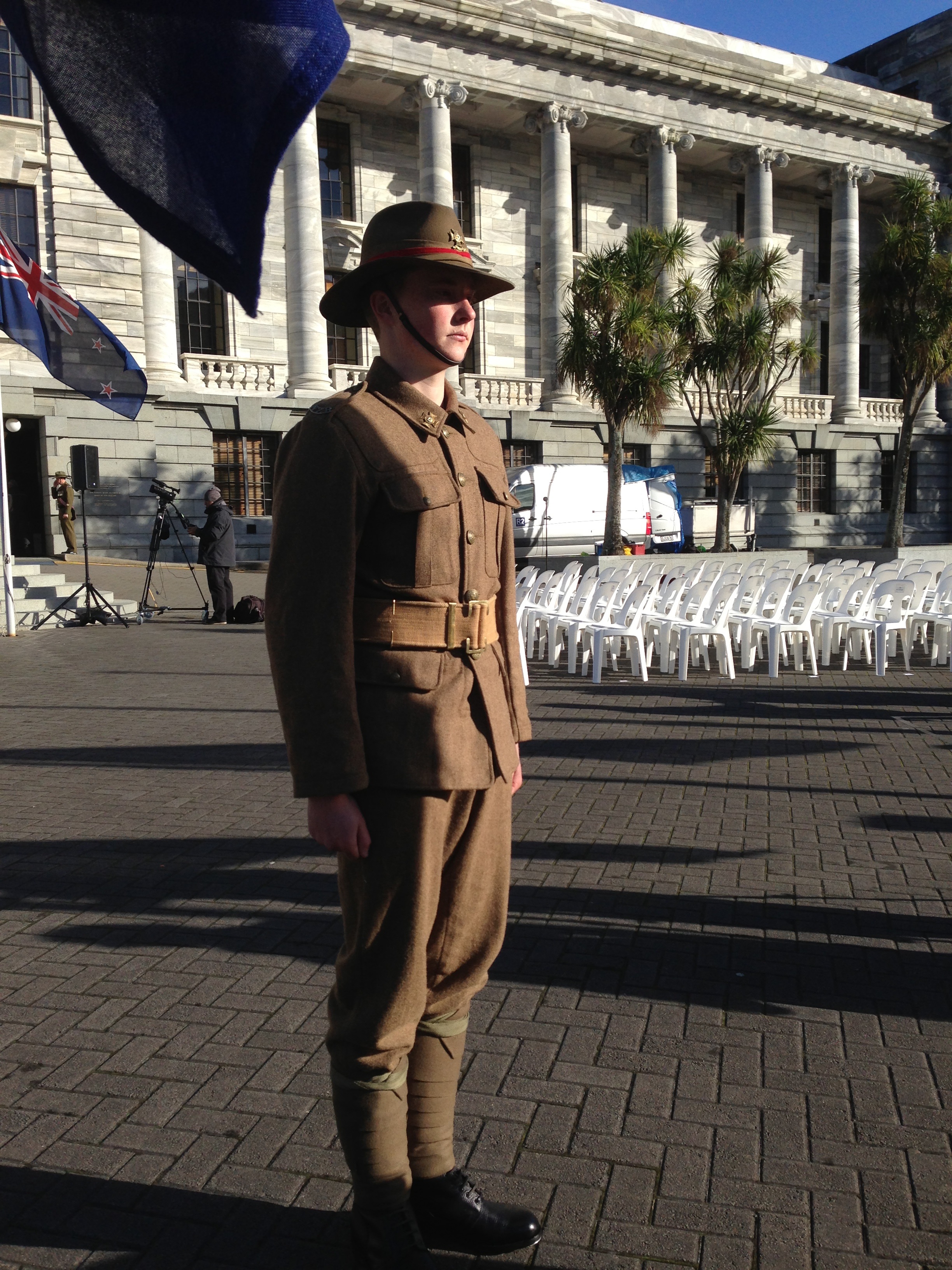 "War has broken out with Germany." This 1914 telegram message from George V King of England was read out today on Parliament Grounds by actor Hewett Humphrey. He repeated the 5 August 1914 speech by Lord Liverpool, Governor of New Zealand.
The declaration of war on 4 August 1914 was the beginning of one of the most traumatic and significant events in New Zealand's history.
Current Members of Parliament including New Zealand Prime Minister John Key, Leader of the Opposition David Cunliffe, Minister of Arts, Culture and Heritage Chris Finlayson, other Cabinet Ministers, The Administrator, members of the Diplomatic Corps and Mayors from the Wellington Region participated in commemorations to mark the event at 9am, 4 August 2014.
The Kapa Haka group from Rongotai College responded to the announcement of war. Their haka echoed across the balconies of Parliament Buildings.
A 100-Gun Salute commenced on Wellington's waterfront as a students' choir drawn from Mt Cook School, Wellington College, Wellington East Girls' College and Wellington Girls' College performed the national anthems.
New Zealand is the first country to mark the 4 August announcement of war in 1914. The scale of the moment was reinforced by the distant guns as the Last Post and Ode were completed.
The ceremony on Parliament Grounds and the 100-Gun Salute on the Waterfront Promenade can be viewed here: www.youtube.com/WW100nz.
A series of images of the ceremony can be viewed on the WW100 Facebook page: http://on.fb.me/1sjMIMq
Media Contact
Tim Renner, WW100 Communications Manager