03 April 2014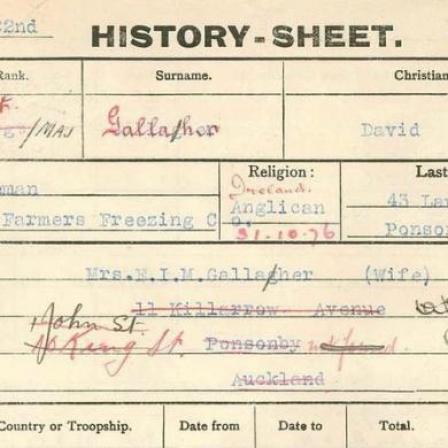 Archives New Zealand have posted the following news notice to people accessing military personnel files through their website, Archway.
"You may notice that WWI service records found by your search are provided in different formats. All records are available as single image files, but some also have multi-page PDFs available.
Archives New Zealand is digitising all the WWI records held by the New Zealand Defence Force, and is publishing them to our website. Around 160,000 files – some of them with more than 600 pages – are being digitised and published. The Defence Force has also recently located a number of additional files, which we will include in our online publication programme.
More than half of the records supplied so far have been digitised and published both as single-page image files and also in PDF, which is a convenient and widely-accessible format.
Mindful that August 2014 is the anniversary of the outbreak of WWI though, we have recently stopped uploading PDF files, because it is a much longer process than publishing single page image files. This will enable us to more efficiently upload the remainder of the files to our website.
Although we recognise that the single-page image format is less convenient for some users (particularly if you are accessing a large number of pages or files), it means we can more quickly publish the bulk of the WWI files, and make them all available before the end of 2014.
Where a PDF version of a file has been created, you can still access it through the new viewer by following these steps;
Click the heading 'Preservation Master' on the top left hand side of the viewer.
Click the 'Derivative Copy' option and select 'Table of Contents'. An icon will appear on the right hand side,
Click the caption 'image 1' to display the PDF
Once we have finished scanning and uploading all the files to the website where they are available to the public, we plan to retrospectively convert the image files to PDFs. We will keep you posted about this, and apologise for any inconvenience that the mix of file formats might cause you in the meantime.
Helpful tips:
If you are experiencing difficulties when using Internet Explorer 11, you may find it easier to access the screen viewer using a different web browser (such as Chrome or Firefox).
If you want to print files or access PDF versions - if they are available - click on the words "Derivative copy" on the left-hand side of your screen and follow the screen prompts (the process varies slightly, depending on which browser you are using).
For more about getting the best from your Archway searches, see our guidance pages."