03 August 2014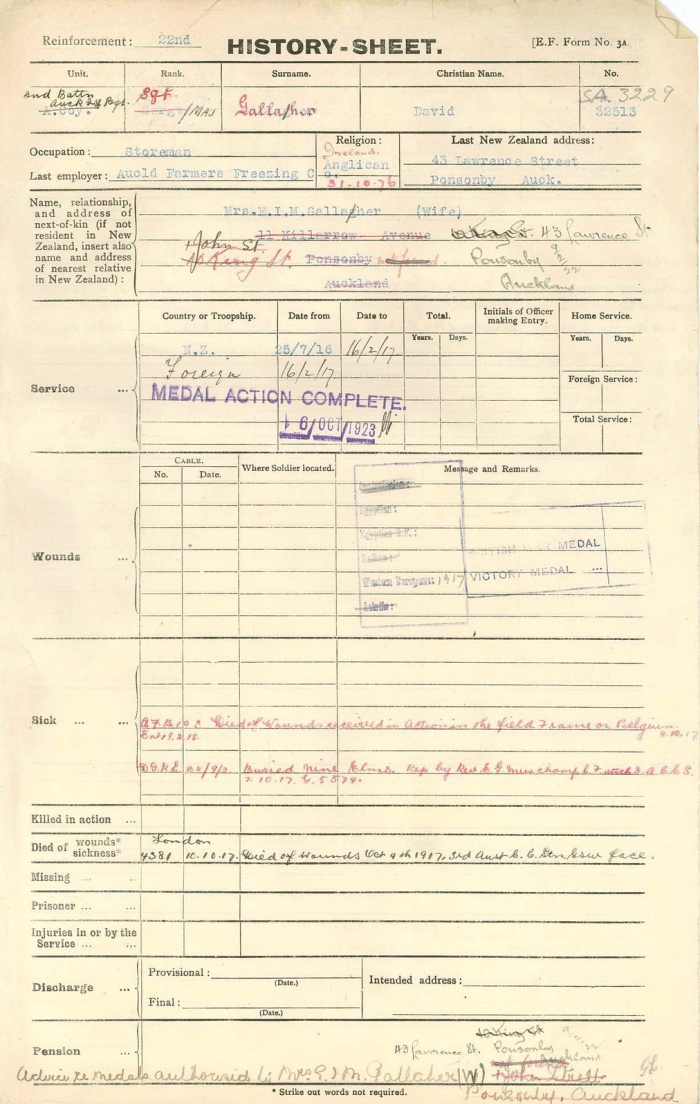 More than 141,000 First World War service files are now available online, adding to the wealth of information detailing New Zealanders experience of the war made available by Archives New Zealand and the National Library.
In possibly the largest and most complicated digitisation project in New Zealand's history, Archives New Zealand staff identified over 141,000 First World War files, scanned the often crumbling, fragile pages and then digitised them and published them online.
All 141,000 files can now be accessed at: http://www.archives.govt.nz/world-war-one
"As the keeper of the public record, Archives New Zealand is proud to make this fascinating, sometimes poignant, record available to everyone," said Chief Archivist, Marilyn Little.
Meanwhile, the National Library, through the Alexander Turnbull Library, has now made the "H-series" of official war photographs available online. The images were taken by the official war photographer, Henry Armytage Sanders and provide the most comprehensive visual record of New Zealanders on the Western front from 1917 to 1918.
The H series is the first Alexander Turnbull Library collection to be released into the public domain under a new National Library policy that allows reuse without any restrictions.
Archives New Zealand and the National Library, which work closely together in the Department of Internal Affairs, have also collaborated on the Great War Stories series of short films to be screened during TV3's evening news, from Monday.
These projects by Archives New Zealand and the National Library are among a raft of resources being delivered as part of the government's WW100 centenary programme, coordinated by the Ministry for Culture and Heritage.
Archives New Zealand and National Library of New Zealand First World War centenary resources can be found at:
Media Contact
Allen Walley, Department of Internal Affairs