By:
Archives Online team at Archives New Zealand
A 'then and now' of Messines (Mesen) as it appeared on 6 June 1917 after two and a half weeks of shelling, and on Google maps today.
---
Aerial photography provided a new view on battlefield operations during the First World War.
The photo below shows the devastating effects of two and a half weeks of artillery bombardment on German strong points and trenches on the ridge and village of Messines, Belgium. It was taken on 6 June 1917.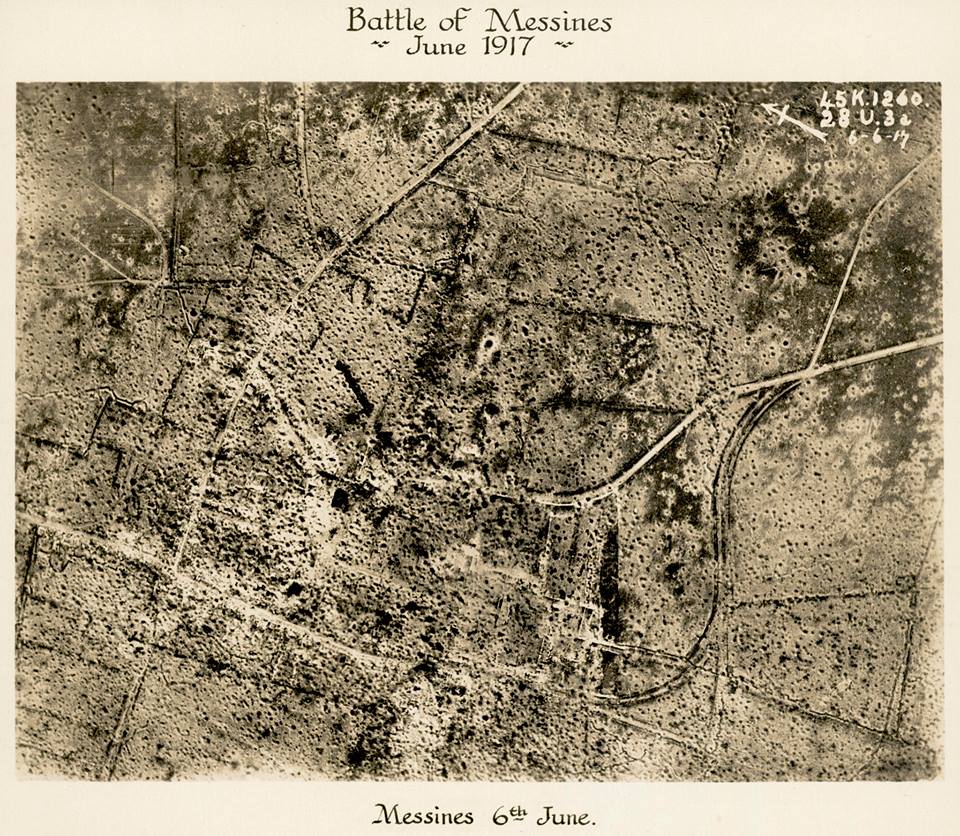 On 7 June a major attack was launched on Messines. The New Zealand Division played a crucial and significant role in the successful operation.
Here is how the same location looks on Google maps today.
And here is a video of then and now put together by Archives New Zealand.
Date added: 28 August 2013
|
Last updated: 07 July 2014