16 November 2017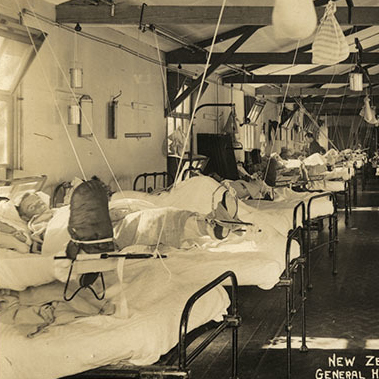 The Christchurch Memorial Returned and Services' Association (RSA) and the Christchurch, UK Sister City Committee invite applications for the Brockenhurst Scholarship.
The Scholarship provides funding to enable a student to travel to Christchurch, United Kingdom, to carry out research focusing on an aspect of New Zealand First World War military history in United Kingdom. The area around Christchurch, United Kingdom, was used for training by New Zealand servicemen in the war. This year the theme is the New Zealand connection with Brockenhurst. There are 93 New Zealand soldiers buried at Brockenhurst, north-east of Christchurch, United Kingdom.
The scholarship will provide funding for travel to the United Kingdom, homestay accommodation for up to four weeks and a daily allowance. The total amount available is circa $6,000. Dates are flexible, although it is desirable that the person selected is available to attend the Anzac Church Service at the Parish Church of St Nicholas, Brockenhurst, on Sunday 22 April 2018.
Written applications should be made outlining a proposal in no more than 500 words and emailed to: [email protected]. Applications close on 30 November 2017.
Further information is available from: [email protected]