By:
Kirstie Ross - Curator History at Museum of New Zealand Te Papa Tongarewa
Kirstie Ross, historian and curator at Te Papa, looks at the introduction of military conscription 100 years ago, and its impact on James and Sophia Dempsey.
---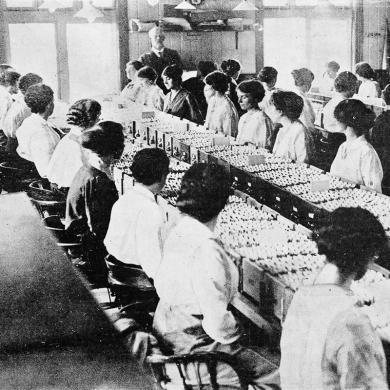 The Military Service Act, a measure passed to ensure New Zealanders' 'equality of sacrifice' through conscription, came into force on 1 August 1916. The legislation was seen as necessary to shore up declining Pakeha voluntary enlistment. Clearly, loyalty to 'King and Country' was competing with other concerns, and coming in second.
Fifteen weeks later, on 16 November, two unassuming wooden barrels were rotated for the first time to conscript men into the New Zealand Expeditionary Force. The pair of lockable, hexagonal 'drums' were vital instruments in a clever but complicated system devised by the Government Statistician to make the conscription process fair and impartial.
The task that day was to select 1300 names according to marbles drawn from the barrels. These men would make up the deficit in the fixed quota for the 23rd and 24th Reinforcements. The barrels were put to this use in a further 22 ballots drawn over the next two years. While volunteers still signed-up, the ballots were necessary to maintain troop numbers committed to the Allied effort by the New Zealand government.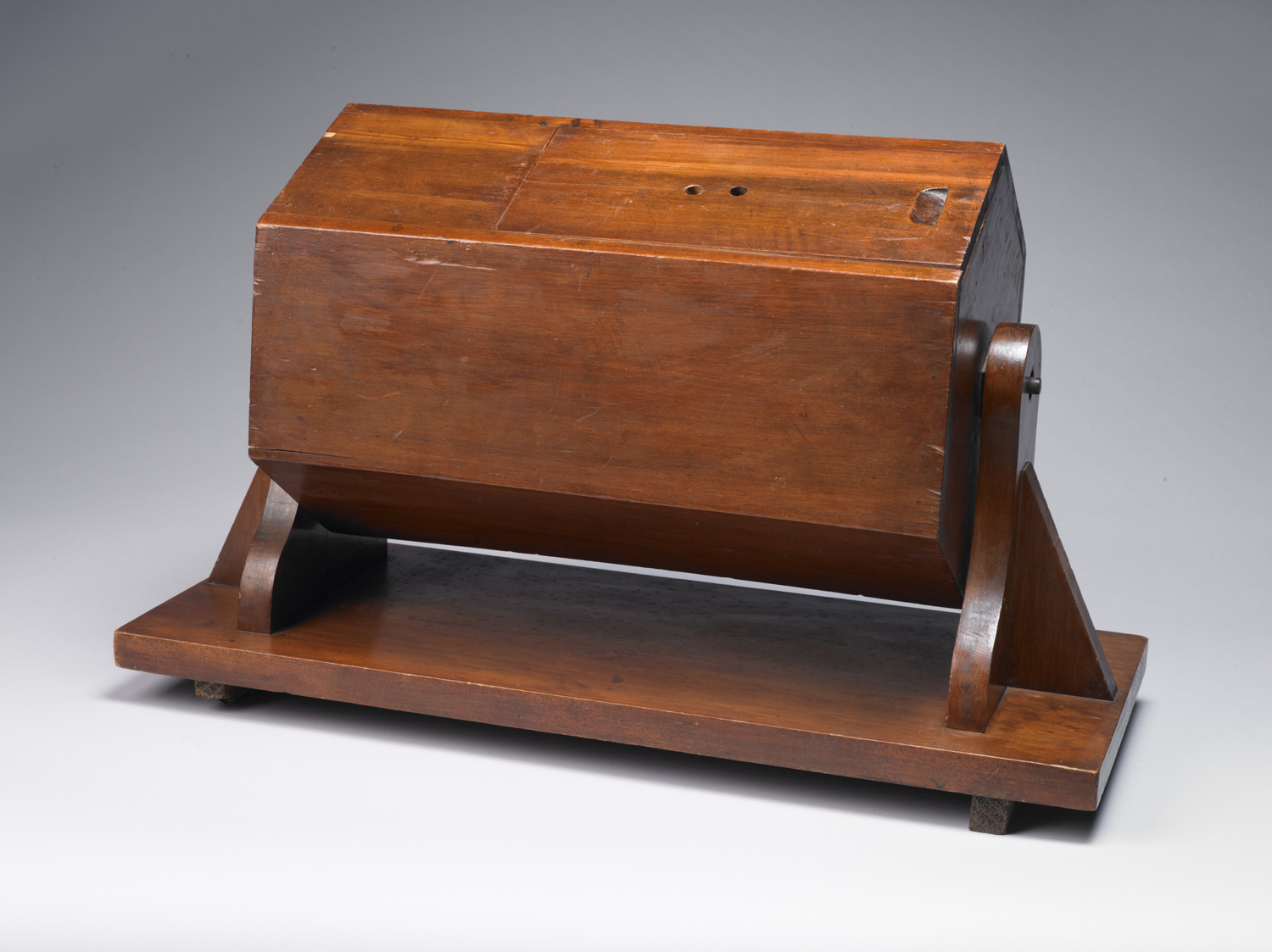 The futures of tens of thousands of eligible military-aged men listed on the National Register rested on this life-or-death lottery. Those who held the fate of these men in their hands were visibly anxious the first time it took place. One official fumbled nervously and dropped a marble drawn from a barrel, which sent two others scrambling to retrieve it from the floor.
The nerves of countless others were also frayed as they waited for the results of this first draw. As the Oamaru Mail put it, in many homes it was a moment 'fraught with serious even terrible possibilities'. One of the homes uncertain of what the results of the ballot would bring was 13 Richmond Street in the Wellington suburb of Petone. Recently-wed James and Sophia Dempsey lived at this address, and were in the early stages of establishing a future and a family together.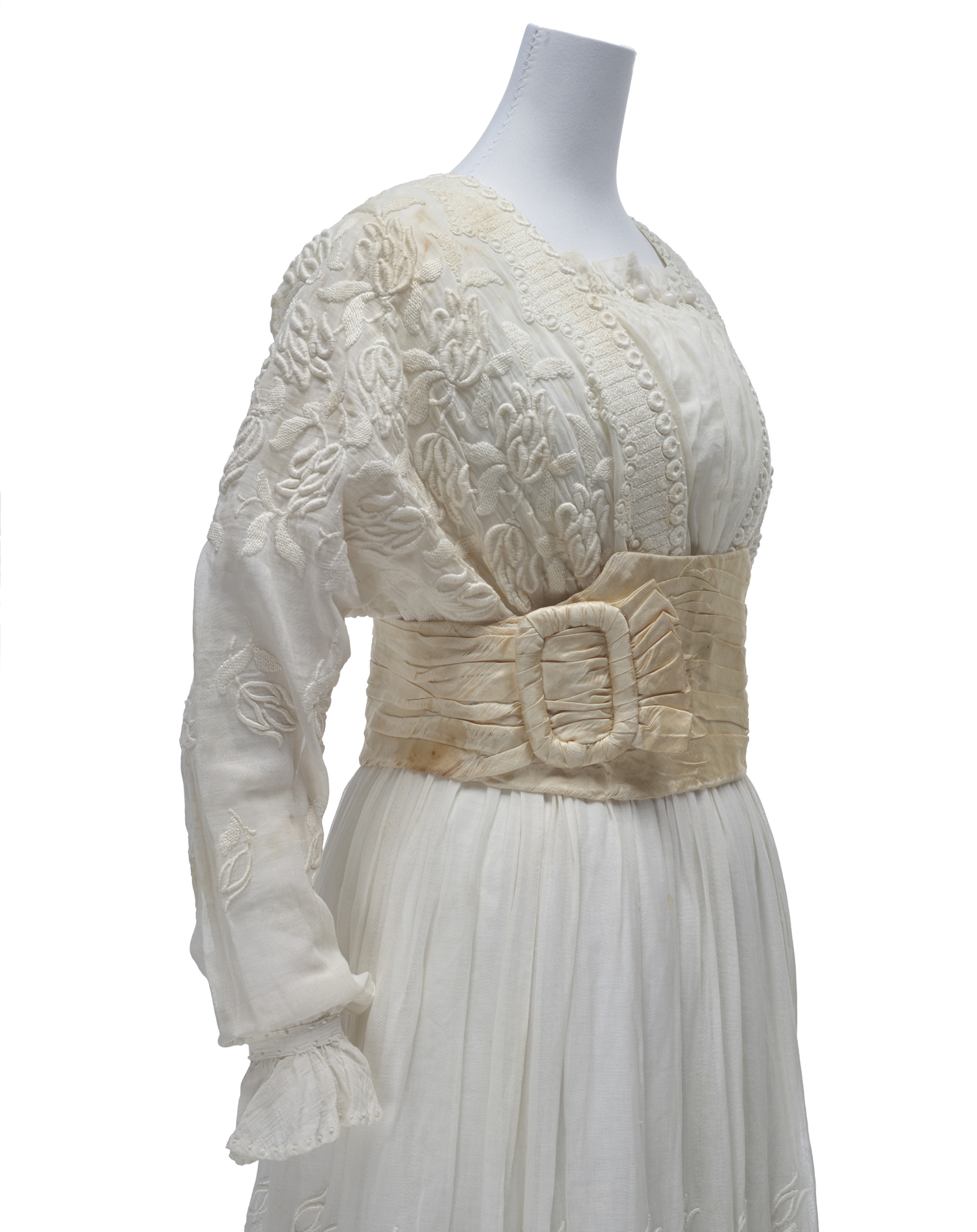 Australian-born professional axeman James had arrived in New Zealand at the end of 1914. It is possible that after finding employment as a stoker and fireman at the Gear Meat Works in Petone he met his future wife through Daniel and William Hickey, Sophia's two brothers, who were employed there – Daniel as a tripe dresser and William as a labourer.
The pair married in Petone in March 1916. 'Daintily attired' in an embroidered white cotton voile dress, 20-year-old Sophia carried a shower bouquet of white asters and maidenhair fern. She was attended by her bridesmaid, sister Nellie, who carried cactus dahlias, roses and asparagus fern. James graciously presented Sophia and Nellie each with a gold wristlet watch.
The previous year, bachelor James like all men living in New Zealand aged between 17 and 60, had been compelled to respond to the government's National Registration scheme. Being Australian did not exempt him from being counted in this 'war census.' In the first instance, politicians and military leaders wanted to know how many men were prepared to volunteer, but the census also amassed the personal records of potential conscripts, and would form the basis of the conscription system.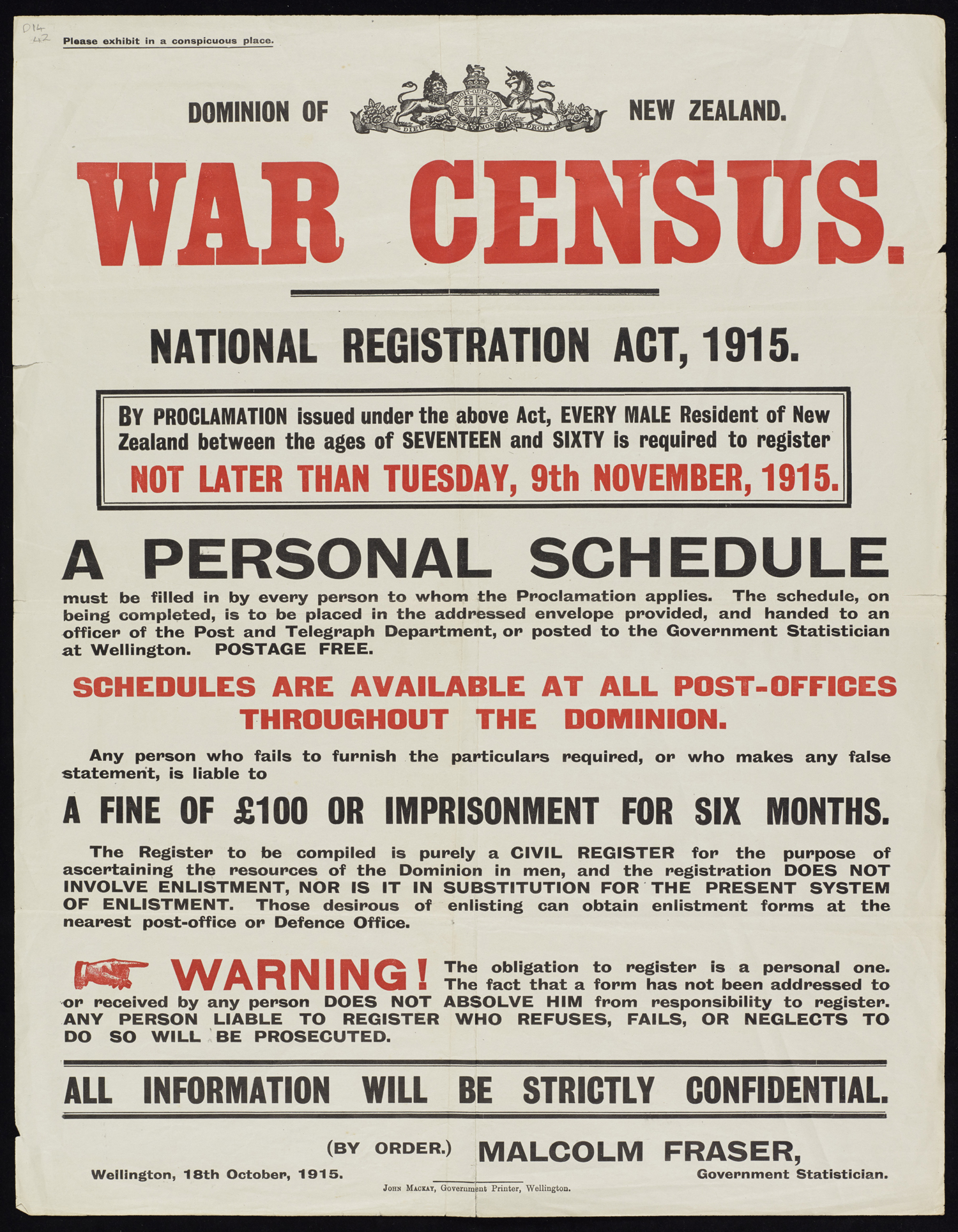 James, unattached at the time of the census, was assigned to the First Division. Only after this group of single men (and those who married after 1 May 1915) was exhausted would conscription be applied to the Second Division, firstly married men without children and then to married men with children.
Eight months after James and Sophia's wedding however, the war's insatiable demand for men loomed ominously over their recent union. Even with a wife, as a First Division man James' name would be in the inaugural November ballot.
Initially, the couple was lucky: James' registration card remained firmly filed in its allocated drawer after the first and then the second ballot, drawn on 11-12 December. But this reprieve, like a honeymoon, was soon over. The 26-year-old's name came up in the third ballot drawn on 8 January. James was officially on the long list for the 26th Reinforcements which needed 1212 men to make up the draft.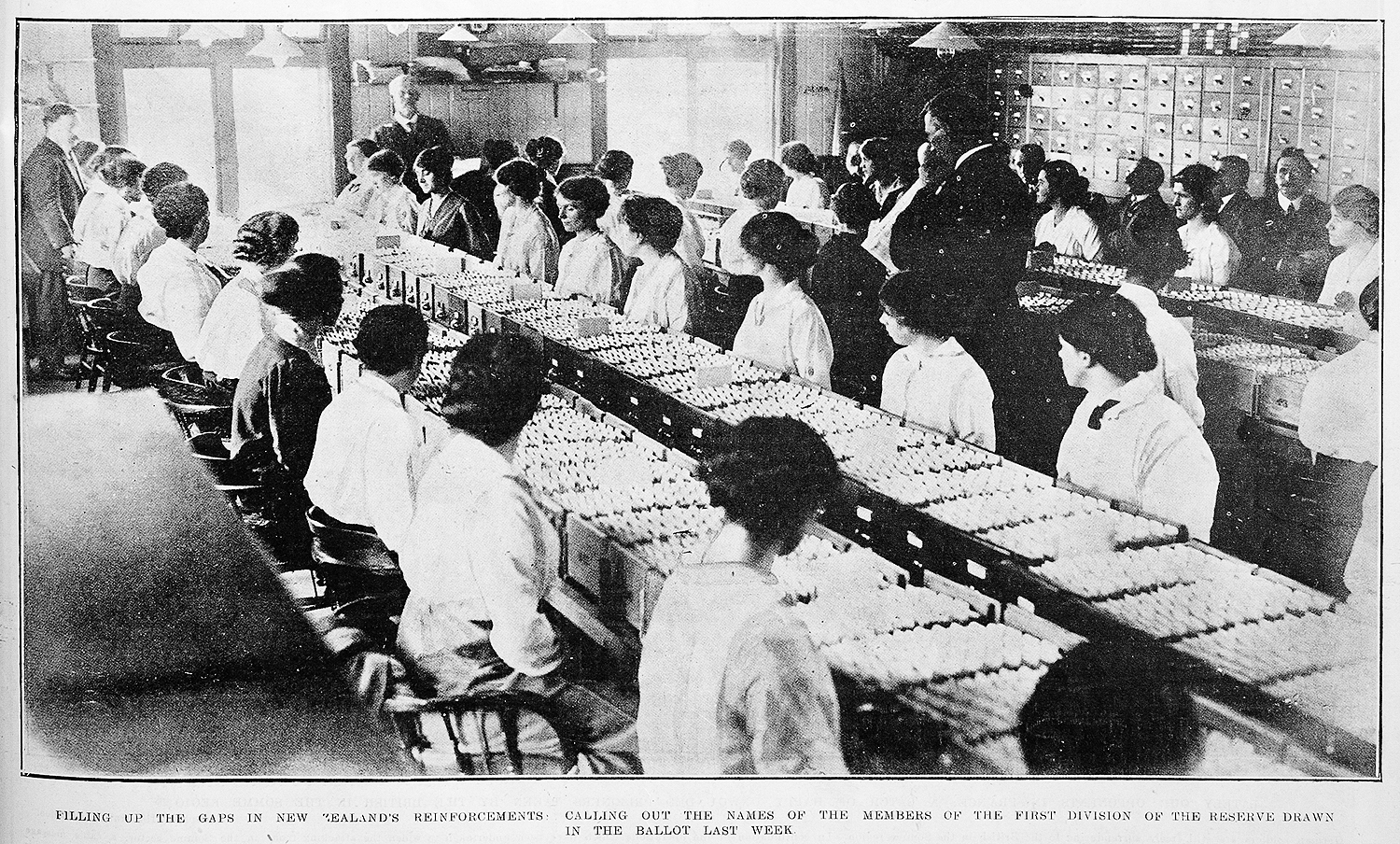 However, under the Military Services Act there were provisions for men to appeal their conscription, which James promptly did. He used both his occupational and personal circumstances as the grounds to challenge his call-up. The need for men like James to present his case individually was due in part to the government's reluctance to protect specific occupations and industries it classed as essential.
James appeared before the three-man Wellington Military Services Board in February 1917. Using a lawyer, he argued that he be exempt from military service because, as a stoker and fireman, he was indispensable to the war economy. The chief engineer from the Gear Meat Works backed up his employee's appeal.
When war broke out, Gear had been the largest meat-processing plant in the North Island. But the works faced ongoing labour shortages as able-bodied men volunteered or were siphoned off to war. For instance during the 1916-17 season, then underway, there were only 69 men for 120 carcass hooks.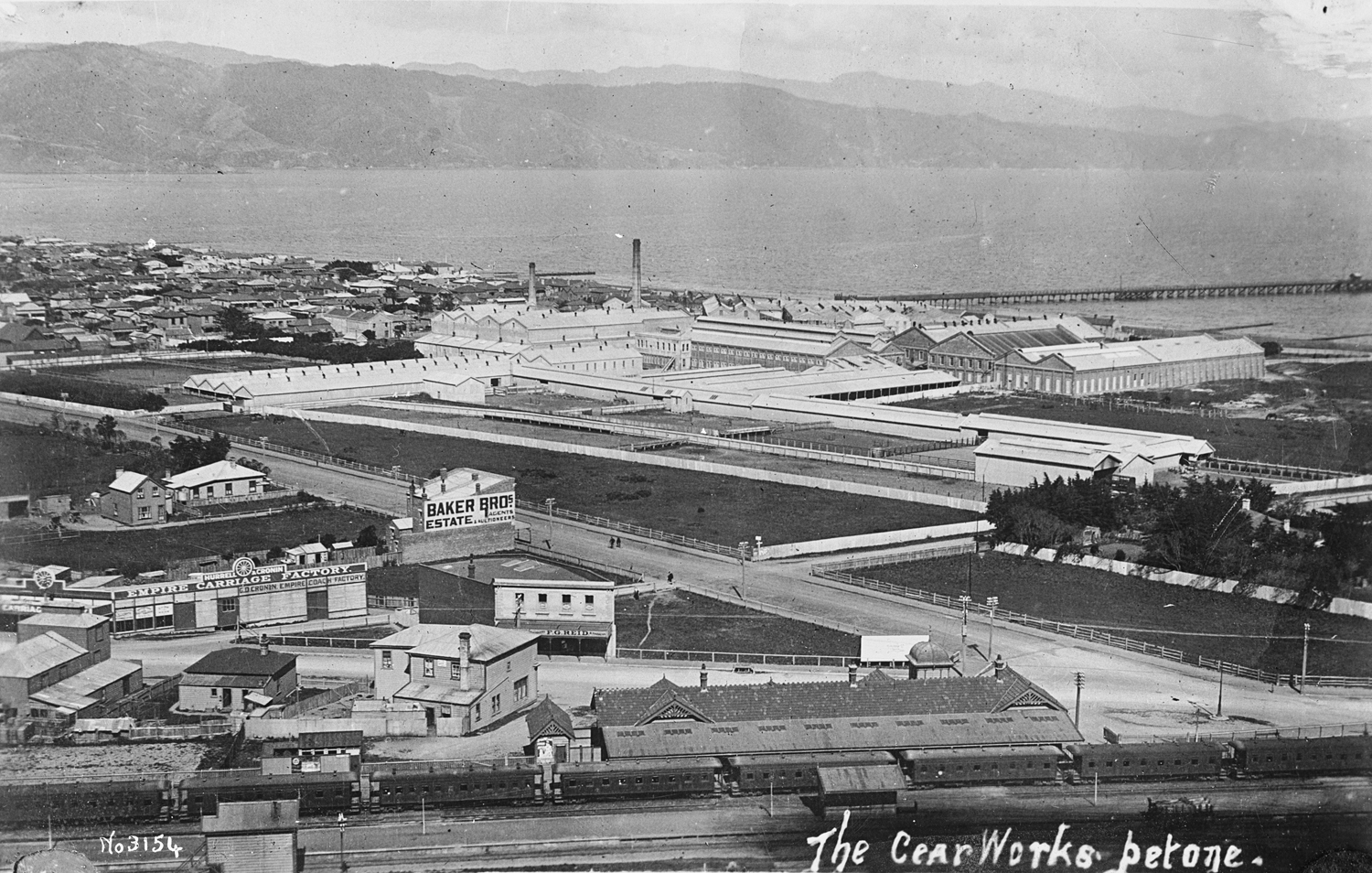 During James' hearing, one board member asked whether meat-processing was 'entirely at the mercy of the firemen, as it now stands?' Gear's chief engineer replied yes and, as the industry was an 'essential one', James was needed to stoke the furnaces so that the works could be 'kept continually going', in order to supply the army, local shops, and the British market.
James also appealed his conscription because of 'undue hardship owing to family reasons'. This was a polite allusion in the newspaper report of the hearing to Sophia's pregnancy. Sadly, five weeks after the board adjourned James' case and 12 days after their first wedding anniversary, the couple's first child was stillborn.
James appealed again in May, this time solely on occupational grounds. But, after another three months reprieve, he asked in July for leave to join either the Navy or the New Zealand transport service. James had served in the Australian Navy before coming to New Zealand but the reasons for this specific request at this particular time are unknown.
While James was training in Trentham camp an old injury flared up, so he remained in New Zealand, becoming an instructor in a camp where co-called 'C1' men received special training to become fit enough for active service. The injury, however, persisted and eventually led to James's discharge from the army as medically unfit. This occurred on a memorable day – two years exactly since he and Sophia had married.
Date added: 26 October 2016
|
Last updated: 16 November 2016