02 September 2013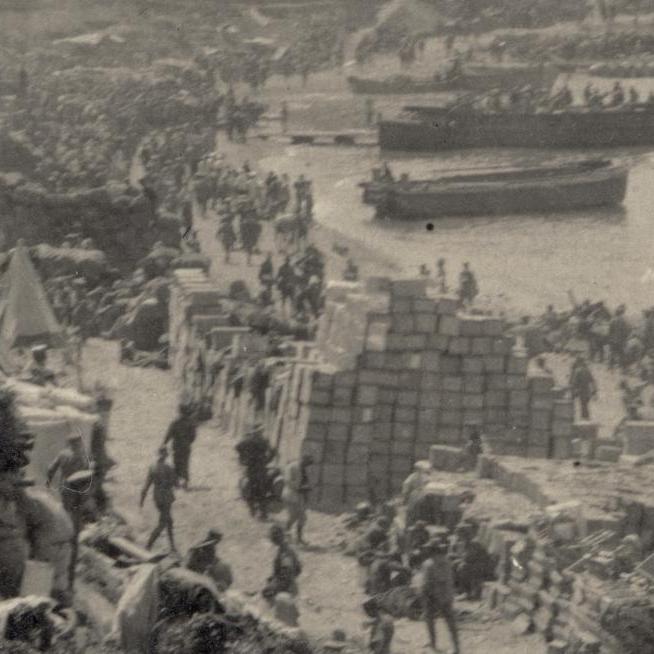 A fresh look at data at the back of a history book has answered a question New Zealand historians have pondered for years.
The 1919 preface to the official history, The New Zealanders at Gallipoli, stated that 8,556 New Zealand troops landed on the Turkish peninsula in 1915. The number of New Zealanders wounded or killed at Gallipoli tallied 7,447 — 87% of all New Zealand troops — a huge proportion.
In 2005 a new history, Bloody Gallipoli, by Richard Stowers suggested that a different number fought at Gallipoli: 13,977 – bringing the proportion of casualties down to 53%, similar to that of the Australians. The new number made sense to many historians. However, it was the initial number of 8,556 that reigned for more than 80 years which has puzzled many, including historian David Green, until he looked again at some tables at the back of The New Zealanders at Gallipoli.
The WW100 programme, which commemorates the centenary of the First World War, is bringing to light a wealth of new information and perspectives on the First World War and David Green's recent finding demonstrates the value in questioning and testing information previously considered concrete. A historian with the Ministry for Culture and Heritage, Green realised how the figure of 8,556 had been arrived at.
"I was re-reading Major Fred Waite's The New Zealanders at Gallipoli and noticed that two tables added up to 8,556. These were tables of the numbers in the Main Body of the New Zealand Expeditionary Force, which left New Zealand in late 1914; and the numbers in additional units formed by the NZEF after it reached Egypt."
"At the very bottom of the page I saw a note: 'This does not include reinforcements'. When General Sir Ian Hamilton wrote the preface to Waite's book, he combined these two numbers without realising that several drafts of New Zealand reinforcements had landed on Gallipoli later in the year."
David's discovery has been published on the official website for New Zealand's programme to mark the First World War centenary from 2014 to 2018, WW100.govt.nz.
URL: https://ww100.govt.nz/how-many-new-zealanders-served-on-gallipoli