10 April 2016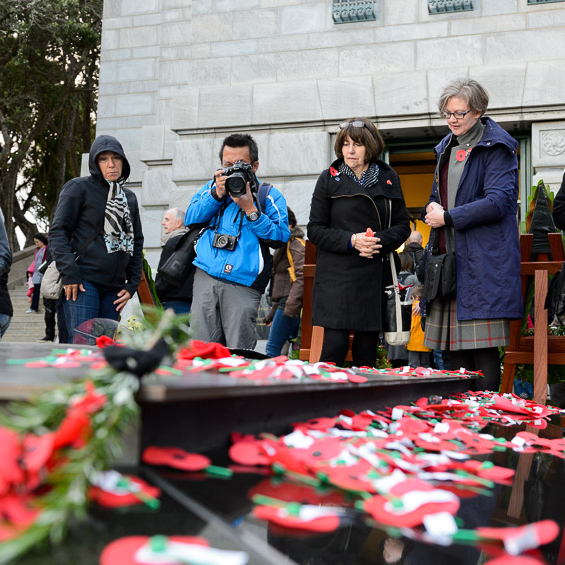 Taking a snap this Anzac Day could win you some impressive First World War prizes.
The major prize pack for #MyAnzacDay photo competition consists of New Zealand Post's new Silver Proof Commemoration Coin, two First World War books, and Ngā Tapuwae New Zealand First World War Trails merchandise pack.
On 25 April 2016, New Zealand will mark a centenary since the first Anzac Day service in 1916. From London, Tinui, Petone to Nelson and Dunedin, New Zealanders first gathered to remember those who fell at Gallipoli.
The #MyAnzacDay photo competition, coordinated by WW100 - New Zealand's First World War Centenary Programme is encouraging New Zealanders both at home and overseas to send in a picture of what Anzac Day means 100 years on from the first commemoration.
"Anzac Day isn't just about attending a service – people also use the day to spend time with their families, to help neighbours or their local community or simply chill out," says WW100 Director Sarah Davies. "We want to collect these photos to show a contemporary picture of Anzac Day."
There will be two major winners and two runner ups, which will be announced on 12 May 2016. A People's Choice winner will be determined by the most likes on WW100's Facebook album and Judge's Choice winner will be selected by a judging panel.  
To enter the #MyAnzacDay photo competition, people need to take a photo on Anzac Day that expresses what the day means to them as a contemporary New Zealander. They then need to add a caption that explains their photo, and upload it to Facebook or Twitter with the hashtag #MyAnzacDay. For those who do not use social media, email entries will be accepted as well.
Entries for the competition will open on 25 April and close on 2 May. Find out more, visit ww100.govt.nz/myanzacday-photo-competition.