14 September 2017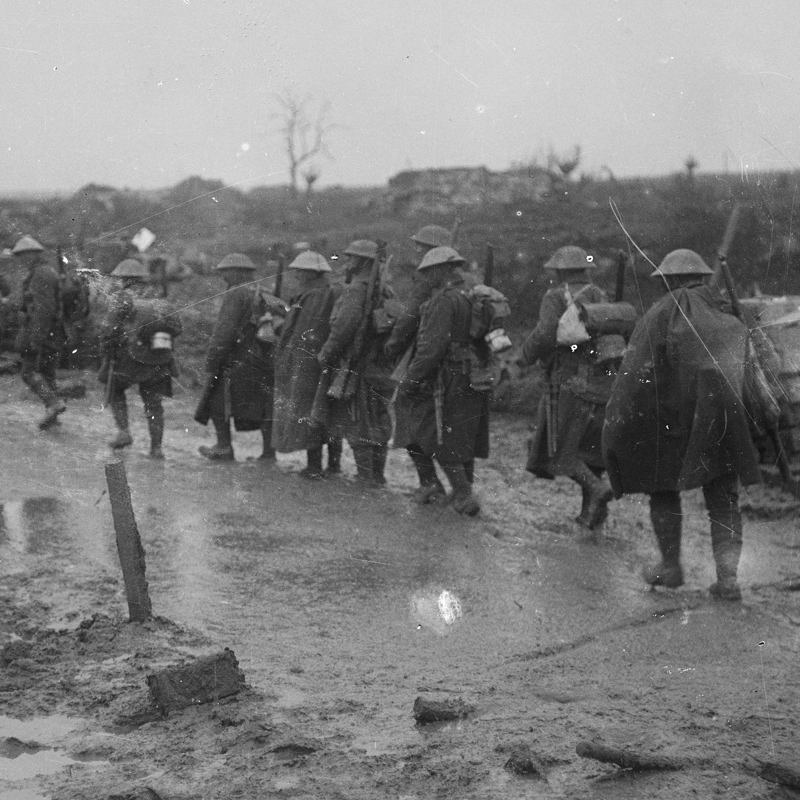 WW100 will mark the Battle of Passchendaele with a national commemorative programme held in Wellington on Thursday 12 October.
The commemorative programme reflects on New Zealand's involvement in the Battle of Passchendaele between 1 and 18 October 1917, also known as the Third Battle of Ypres.
"It was during this battle that New Zealand experienced one of its darkest days," says WW100 Programme Director Sarah Davies.
"On 12 October 1917, approximately 1860 New Zealand soldiers were wounded and 843 killed. This devastating loss of life remains the highest one-day death toll suffered by New Zealand forces overseas," says Sarah. "But the tragedy did not end here, with a further 114 men succumbing to their wounds in the following three months."
The commemorative programme will commence with the national ceremony at Pukeahu National War Memorial Park in Wellington at 3pm. This will be followed by the unveiling of a memorial gifted to New Zealand by the Belgian Government, also at Pukeahu. Join the Facebook event to stay up to date on plans for this event.
Both the ceremony and unveiling will be live streamed on the WW100 website and Facebook page. Members of the public will also be able to watch the live stream from 3pm at Te Marae Rongomaraeroa, inside the Museum of New Zealand Te Papa Tongarewa (Te Papa). In the event of adverse weather, the public would be encouraged to watch the commemorations from Te Papa.
Following the ceremony and unveiling, there will be the daily Last Post at the National War Memorial at 5pm.
The commemorative programme will conclude with a unique reflective event titled 'Remembering Passchendaele: Our Darkest Day' from 6pm at Te Papa, featuring the Royal New Zealand Air Force Band.
In Belgium, a number of commemorative events will be held between 4 and 12 October. This will include a New Zealand National Commemoration and Sunset Ceremony both led by the New Zealand Defence Force.
"In the lead up to the Battle of Passchendaele we have also been remembering New Zealand's support for Belgium and its refugees during the First World War," says Sarah. "Socks were knitted, clothing donated, and fundraisers held. By the end of the war New Zealanders had raised over £800,000 for the Belgian Relief Fund, that's around $100 million today."
For their outstanding services in aid of Belgian refugees, thirty-three women in New Zealand were recognised by the Belgian government with the Medaille de la Reine Elisabeth, or Queen Elisabeth Medal.
For more information about the Passchendaele commemorative programme and how WW100 is remembering their compassion, visit ww100.govt.nz/passchendaele-centenary.