By:
Kate Hunter - Associate Professor of History at Victoria University of Wellington
Historian Kate Hunter looks at the ways in which the opinions held by New Zealand and Australian soldiers towards each other shifted during the Gallipoli Campaign.
---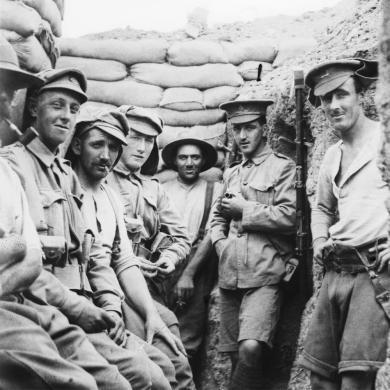 New Zealanders and Australians today claim common ownership of terms such as 'Anzac' and 'digger', but in 1915 soldiers in the New Zealand Expeditionary Force (NZEF) and the Australian Imperial Force (AIF) held a range of opinions about each other and not all were flattering.
Despite reasonable ease of travel between the east coast of Australia and New Zealand ports, and strong family links, regional identities remained strong at the outbreak of war: being a Victorian or a Canterbury boy was often much more important than being an Australian or a New Zealander. Training in Egypt and serving together on Gallipoli brought significant numbers of Australians and New Zealanders – from all regions – into close contact with each other for the first time. Men quickly recognized what they classed as national differences. The 'Aussies' were regarded as wild trouble-makers and the Australians were quick to adopt 'Pig Islanders' – the South Island derogatory term for those from the North – and regarded New Zealand officers as sticklers and nit-pickers. Men assessed each other and came to firm judgments on fairly scant evidence. In February 1915, Australian Alan Pryce wrote in his letters home that 'A great number of our lads blame the New Zealanders for a lot of the trouble here, they say they were a very wild lot and played up some. I can quite believe this. Some of them look like proper toughs.'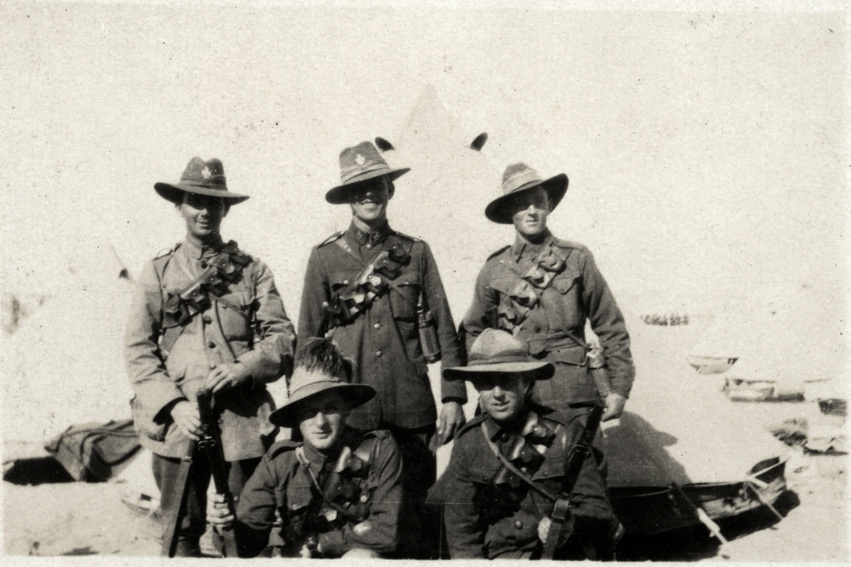 The first great ruction between the Anzacs was over the Battle of the Wazza, a riot involving both countries' troops in the red-light district of Cairo on Good Friday 1915. There was a great deal of blaming each other in the subsequent disciplinary hearings. When some of the protagonists found themselves together in an impromptu firing line on the Gallipoli peninsula three weeks later however, a truce had to be called before any cooperation could be sought. New Zealander Alfred Smith remembered the incident many decades later, and described the Aussies 'having a talk' and the New Zealanders deciding among themselves that staying with the Australians could only happen one way: an Australian addressed the New Zealanders, saying 'You will forget about the Battle of the Wazza!' Alfred recalls, 'We all shook hands and said that we would forget bygones and we settled down'.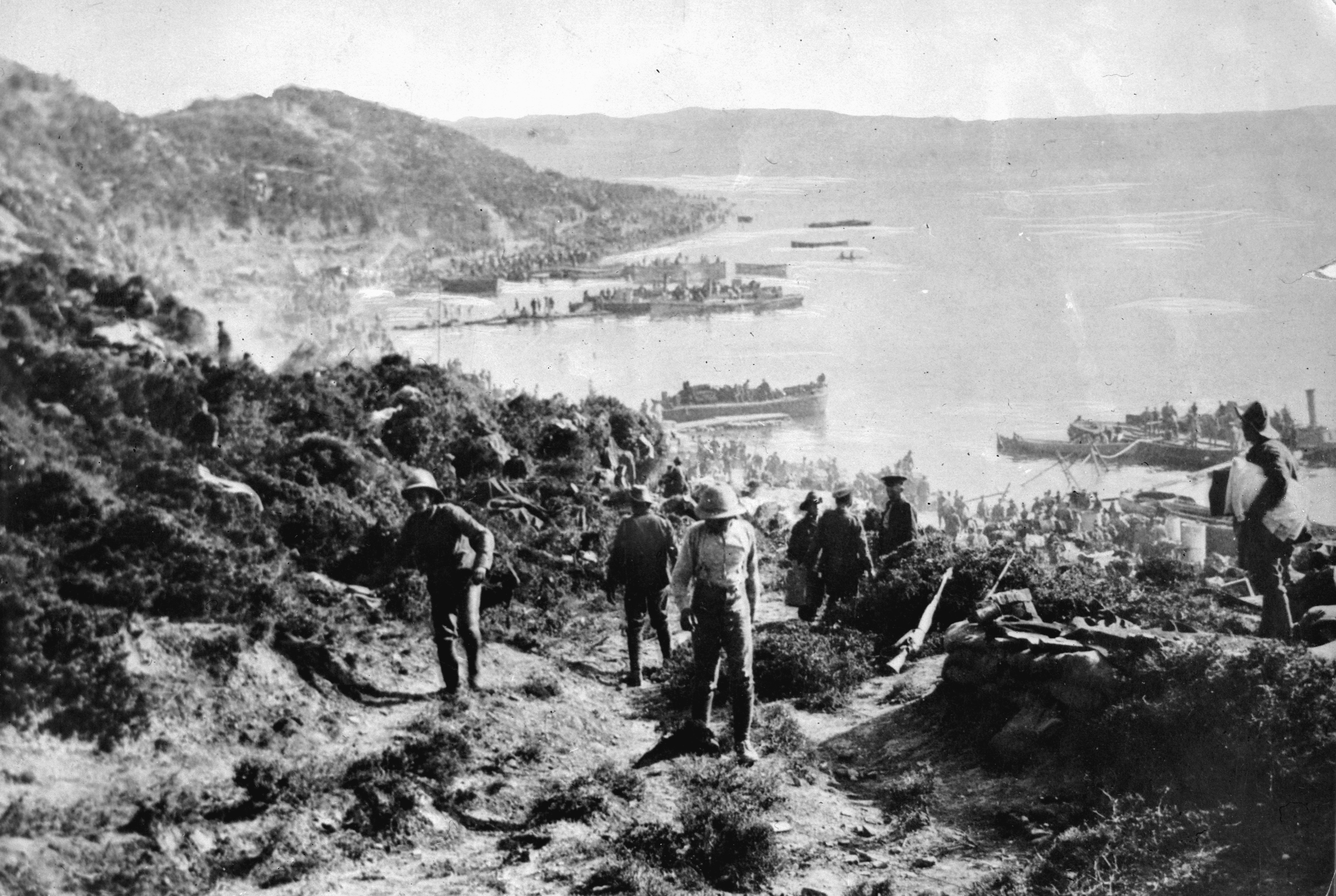 Once on Gallipoli, Australians and New Zealanders continued to express a range of views about each other – often influenced by rank and situation – but generally, relations were friendly. One imperially minded soldier wrote to his mother in Dunedin about the landing on 25 April 1915 that 'when this battle's history comes to be written, the bravery of the New Zealand and Australian boys must ever stand as a monument to British bulldog tenacity and daring'.
Their shared dislike of the British helped draw them together in the early weeks, and the common experience of combat helped put petty irritations in perspective. Canterbury soldier Raymond Baker was rescued by two Australian stretcher-bearers after lying in a line of mostly British wounded for three days in the summer heat. Baker's uniform had been stripped from him, but the Australians recognized Baker's fern-leaf charm around his neck, asked him if he was a 'Pig Islander' and scooped him out of the line and onto a waiting boat, probably saving Baker's leg, and perhaps his life.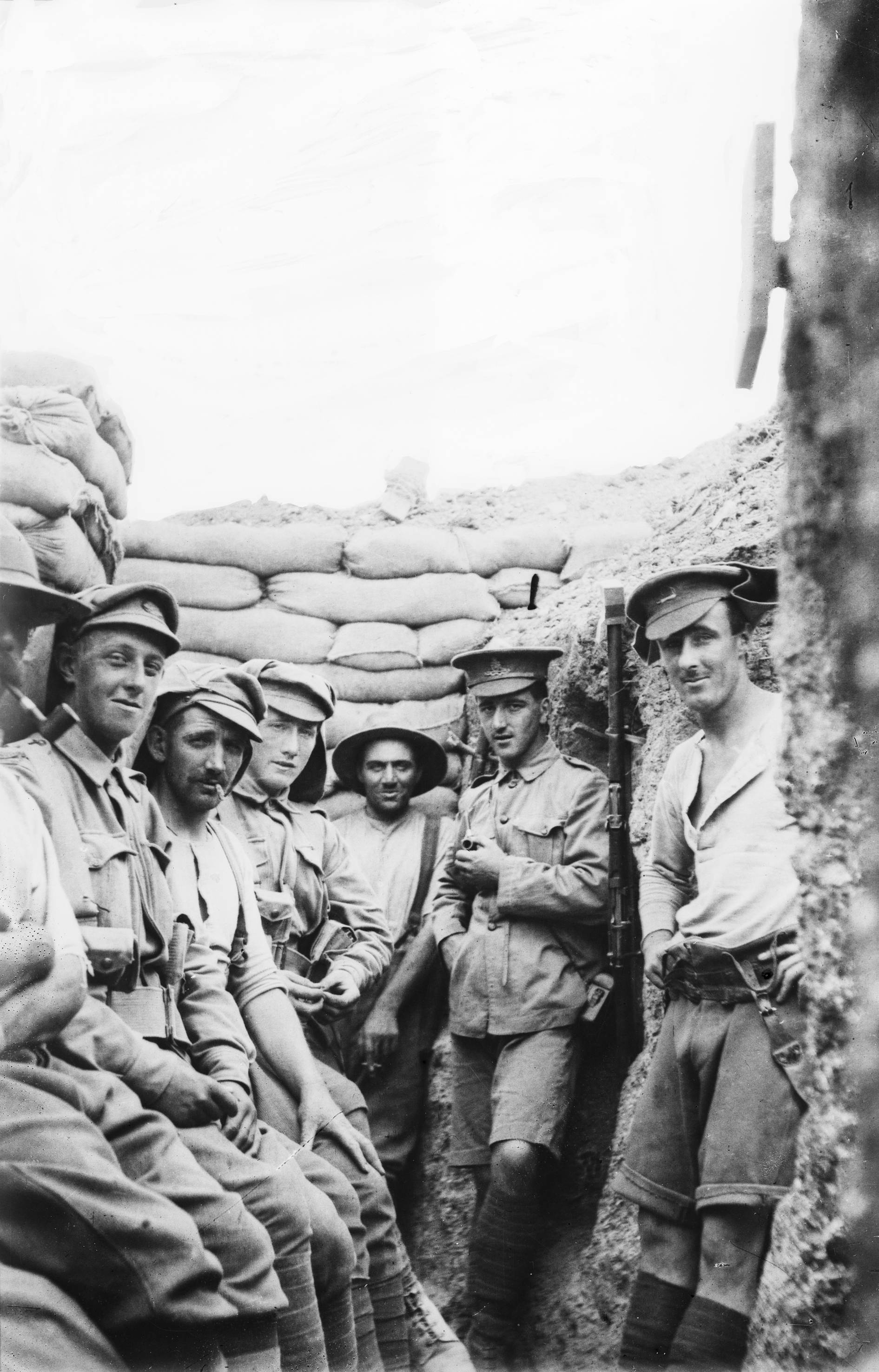 Despite examples of friendship and respect between New Zealanders and Australians, military authorities saw tensions between the two groups, as well as different characters of units and leadership styles, and hesitated to deploy them together both during and after Gallipoli. Some New Zealand soldiers described the Australians as having 'no nerve', and others regarded them as dare-devils who 'make a sport of death', and expressed an unease about serving with them. Rivalry and unfavourable comparisons would persist, but the experience of fighting side by side had significantly improved how each country's soldiers viewed their trans-Tasman comrades.
There was no doubt that shared experience at war bound men together, and many friendships were maintained years after the war ended. Australian war correspondent Charles Bean laid the foundation for the Anzac legend of trans-Tasman mateship in an article he wrote shortly after the Gallipoli landings; 'As brothers they had died, their bodies lay mingled in the same narrow trenches, as brothers they were buried. It was noticeable that such small jealousies that had existed between Australians and New Zealanders in Cairo vanished completely from this hour. Three days of genuine trial had established a friendship which centuries will not destroy.'
Date added: 24 April 2015
|
Last updated: 30 April 2015