By:
Imelda Bargas - Senior historian at the Ministry for Culture & Heritage
Historian Imelda Bargas travelled to a remote part of Otago to find a memorial dedicated to Wilfred Knight. By looking at the story of the 'first New Zealander reported killed in action on Gallipoli in the Great War', we gain an understanding of the length of time it took for news to reach New Zealand in the early stages of the First World War.
---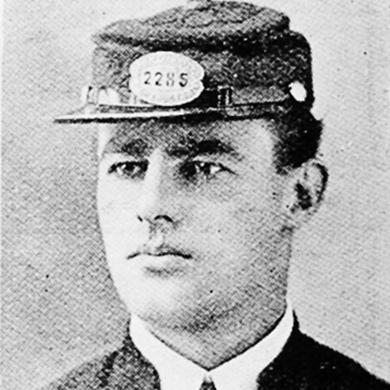 In an age of tweets and Facebook updates it can be difficult to conceive of a time when it took days, weeks or months to hear news.
But this was the situation during the First World War, including following the country's first significant action at Gallipoli. The first New Zealander publicly reported killed in action at Gallipoli was Wilfred Knight on 3 May 1915. This was days after Anzac troops landed and hundreds of New Zealanders had been killed.
When news of New Zealand's exploits at the 'Dardanelles' first reached the country in early May they seen as an achievement and patriotic demonstrations were held in celebration. But news of deaths such as Knight's hinted at the price the country had paid.
Born in Otago, Knight was in Australia when the war began and enlisted with the Australian Imperial Force (AIF). He served with the AIF on Gallipoli and subsequently died from wounds sustained there between 27 and 29 April 1915. News of his death came through to New Zealand on 2 May 1915 and was reported publicly the following day.
Because Knight was the first New Zealander reported killed in action at Gallipoli his death garnered significant public attention. His mother's statement on hearing of the death of her son was widely reported in the country's newspapers such as the Otago Daily Times: "Well, I have no regrets, because he died for a just cause, and if I had a dozen sons I would not object to everyone of them going to fight for King, country and the flag of liberty."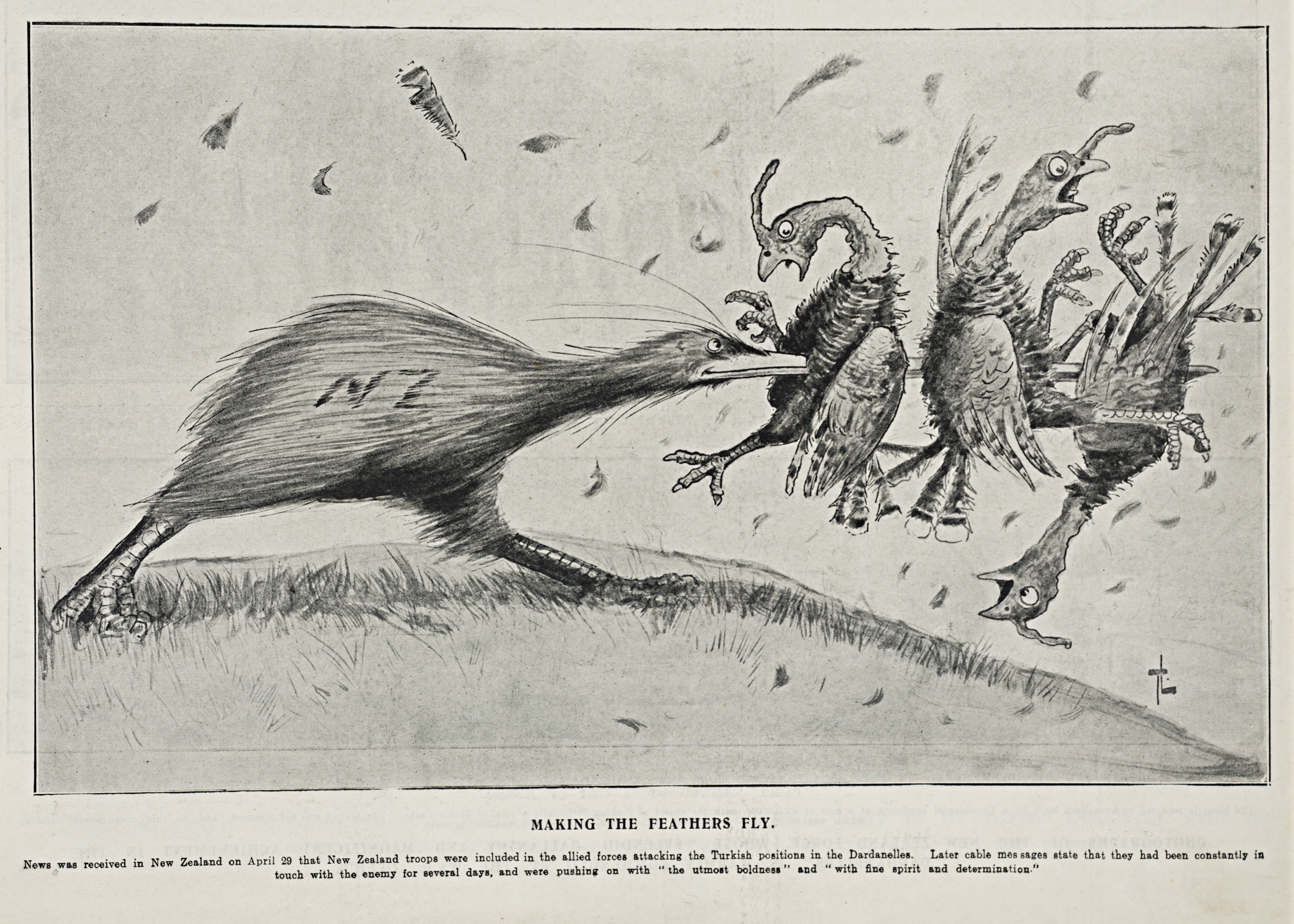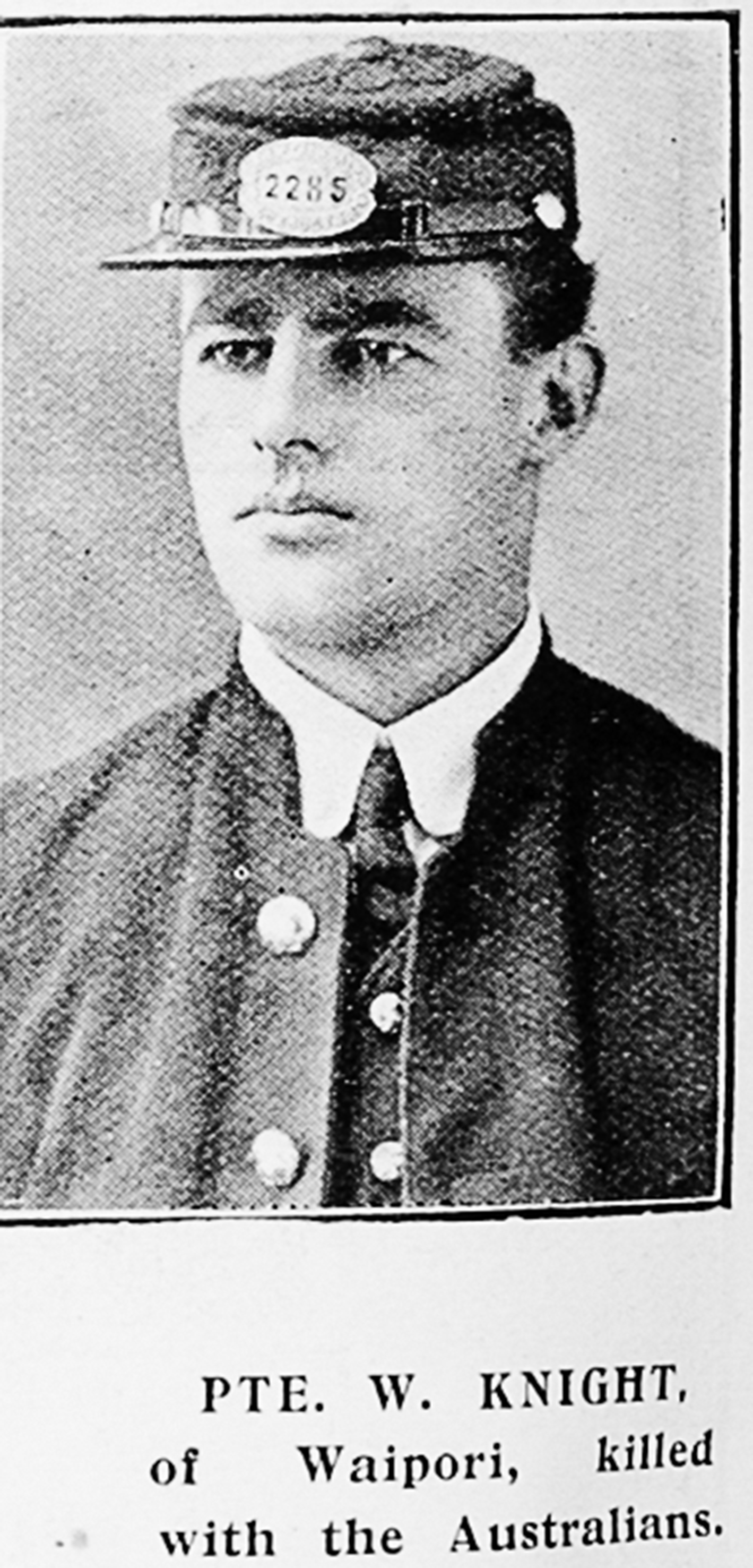 Notification of the deaths of Lieutenant Robert Frater of the Auckland Battalion and Sergeant Guthrie of Christchurch, serving in the AIF, came through on the same day and also received significant attention.
Although Knight was initially reported as having been 'killed in action', he, Frater and Guthrie each died from wounds in or en route to Australian and New Zealand bases in Egypt. From here their deaths could be notified to authorities in Australia and New Zealand. It took them much longer to obtain information about those killed in action, particularly the larger numbers of men in the rank and file. When questioned on this matter in late May the Officer Commanding the New Zealand Base in Egypt explained that 'continuous fighting' at Gallipoli was making the 'preparation of accurate lists impossible'. Lists of names of NCOs and men killed in action at Gallipoli from 25 April onwards finally began to appear publicly in newspapers and at newspaper and post offices in mid-June.
Public interest in Knight as the 'first New Zealander reported killed…' certainly diminished as New Zealanders learnt the news of the deaths of tens and then hundreds of others. But it was never forgotten by his family. A memorial to the Knight family on 'a remote hillock beside the old Waipori cemetery' contains a plaque dedicated to Wilfred. It recalls that he was the 'first New Zealander reported killed in action on Gallipoli in the Great War'.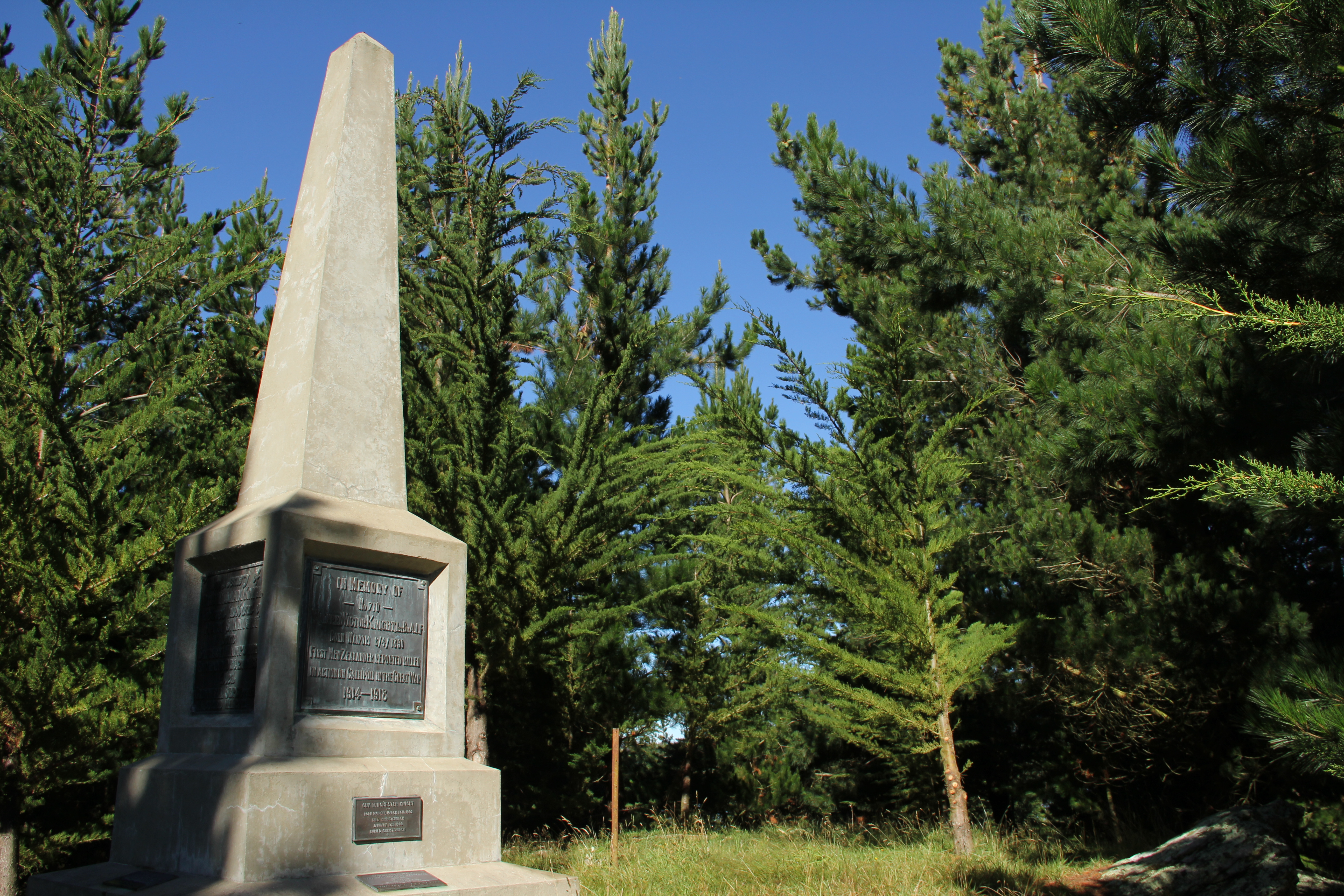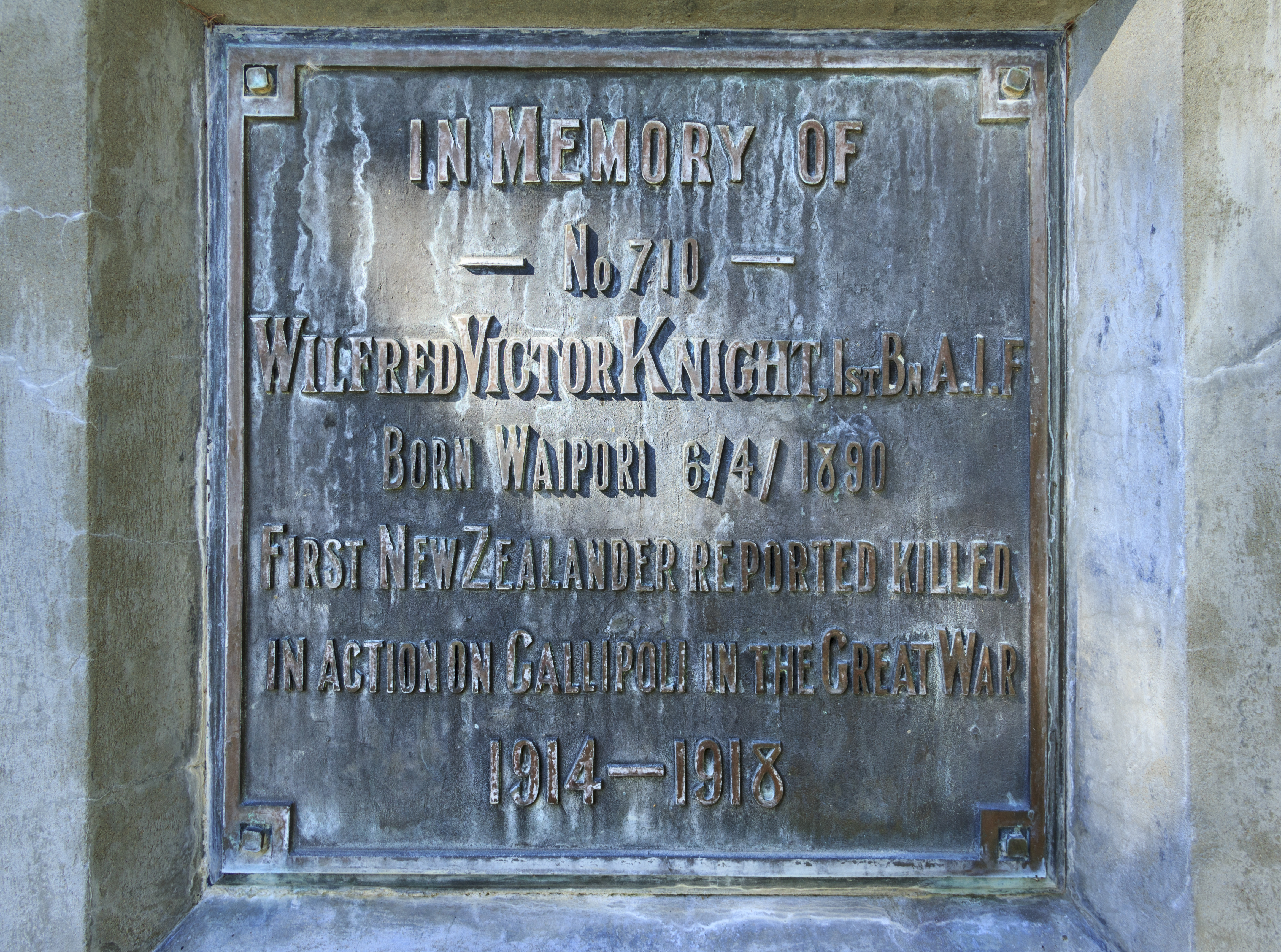 A version of this story appears in 'New Zealand's First World War Heritage' by Imelda Bargas and Tim Shoebridge, which can be sourced from all good bookstores.
Date added: 31 March 2015
|
Last updated: 01 April 2015