12 September 2016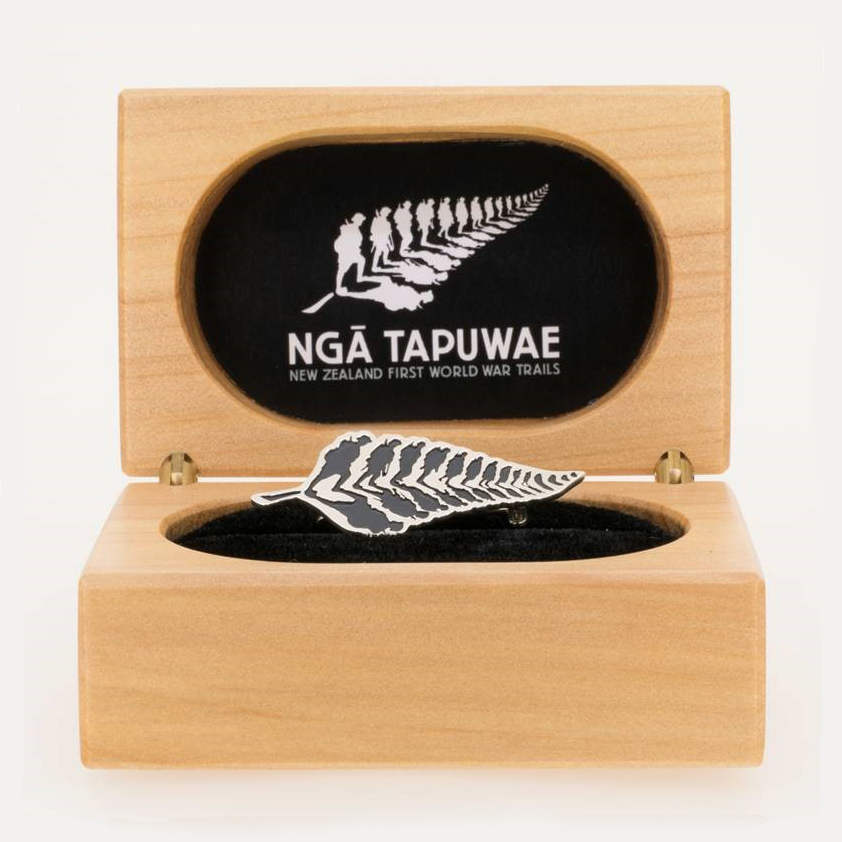 Te Papa, in partnership with WW100 (the First World War Centenary Programme) and The Village Goldsmith, has released the Ngā Tapuwae New Zealand First World War Trails' limited edition sterling silver pin.
The pin, which features the iconic Ngā Tapuwae New Zealand First World War Trails' logo, embodies the same essence as the trails – remembrance. The trails are a journey of remembrance where people can follow in the footsteps of the New Zealanders who served in the First World War, and the pin is worn in memory of these same men and women.
The Ngā Tapuwae pin has been designed and made in New Zealand by The Village Goldsmith. Using 3D technology The Village Goldsmith digitally traced the Ngā Tapuwae logo for printing. Their expert jeweller, Heath Neilson, then crafted the sterling silver pins from the 3D mould in their Wellington workshop. The wooden box, which the pin is displayed in, has also been hand constructed in Wellington out of New Zealand Macrocarpa.
The limited edition Ngā Tapuwae pin is now available for purchase at Te Papa's store or online at tepapastore.co.nz.
Watch a video showing the making of the pin below or on YouTube.