17 October 2014
"The Nga Tapuwae New Zealand First World War Trails project means people can follow in the footsteps of this missing, wounded, changed generation of New Zealanders. Most of them, including my grandfather, left from this shoreline. The First World War had a lasting impact on our nation." said Minister for Arts Culture and Heritage, Hon Maggie Barry.
Hon Maggie Barry, and Hon Craig Foss Minister for Veterans' Affairs unveiled the Ngā Tapuwae New Zealand First World War Trails interpretative sign, deftly reefing a billowing charcoal cover against the gale sweeping over the Western hills off the Tasman Sea. The sign marks the centenary of the departure of the first fleet of troop ships to the First World War in the northern hemisphere.
Australian Minister for Veterans Affairs, Senator Michael Ronaldson, who is responsible for the Australian 100 Years of Anzac centenary and Neill Atkinson, Chief Historian Ministry for Culture and Heritage provided comments on the significance of the First World War from New Zealand and Australian perspectives.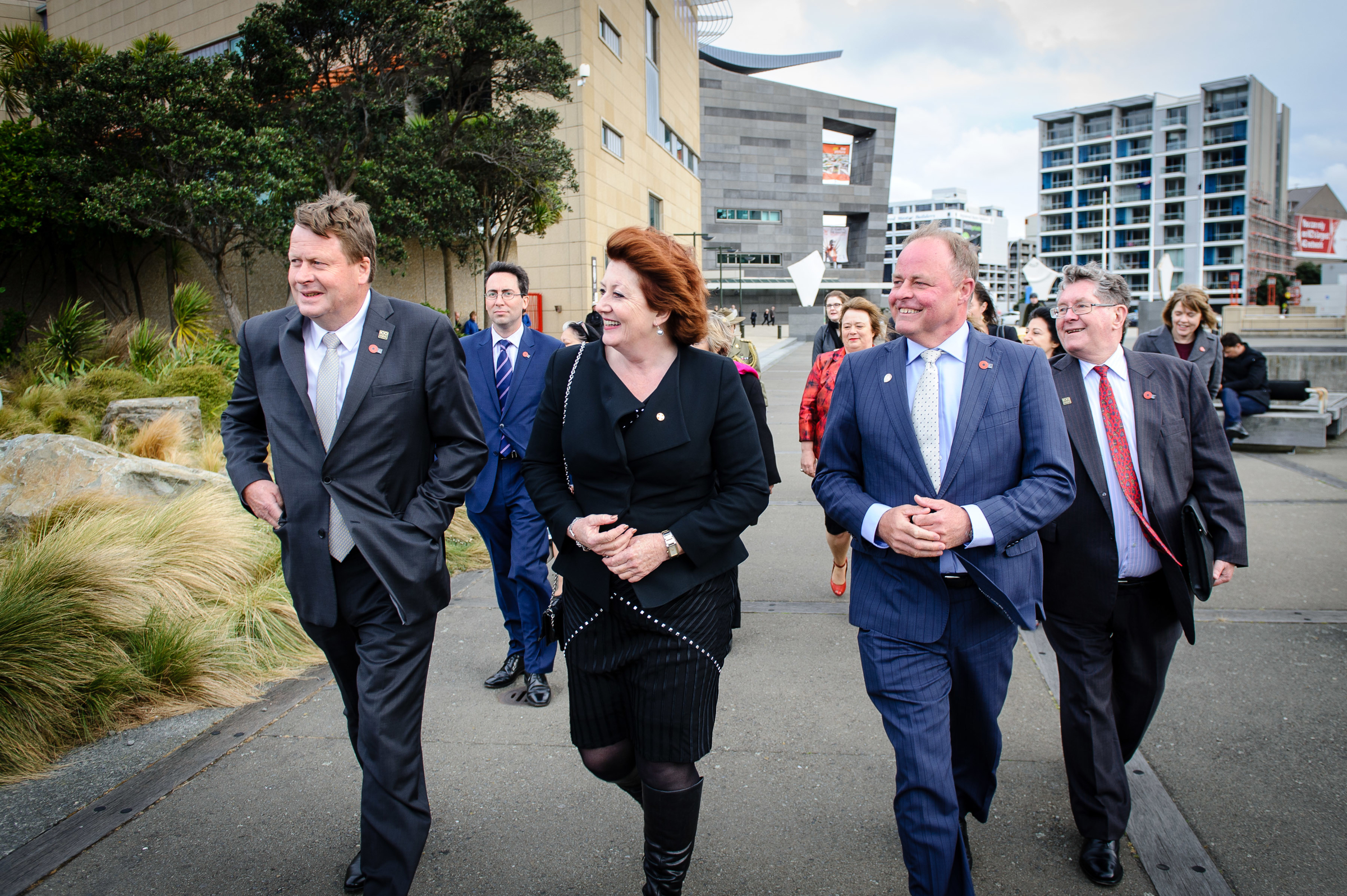 View the programme from the ceremony
Perspectives on the poignant story of departing soldiers: their optimism, the atmosphere around volunteering, their Wellington experience and life on the ships, the mementos linking them to home; is presented in short videos by cultural commentators for this occasion. Available progressively, the first three are now available on the WW100 YouTube channel.
Read an historical outline of the departure
ENDS
Media queries, please contact Tim Renner,
WW100 Communications & Promotions Manager, (64)  027 2567778.
Media resources including images and the WW100 symbol
An overview of the WW100 programme, annual themes and historical information
For further information about the WW100 programme, visit WW100
Media Contact
Tim Renner, WW100 Communications & Promotions Manager