17 July 2017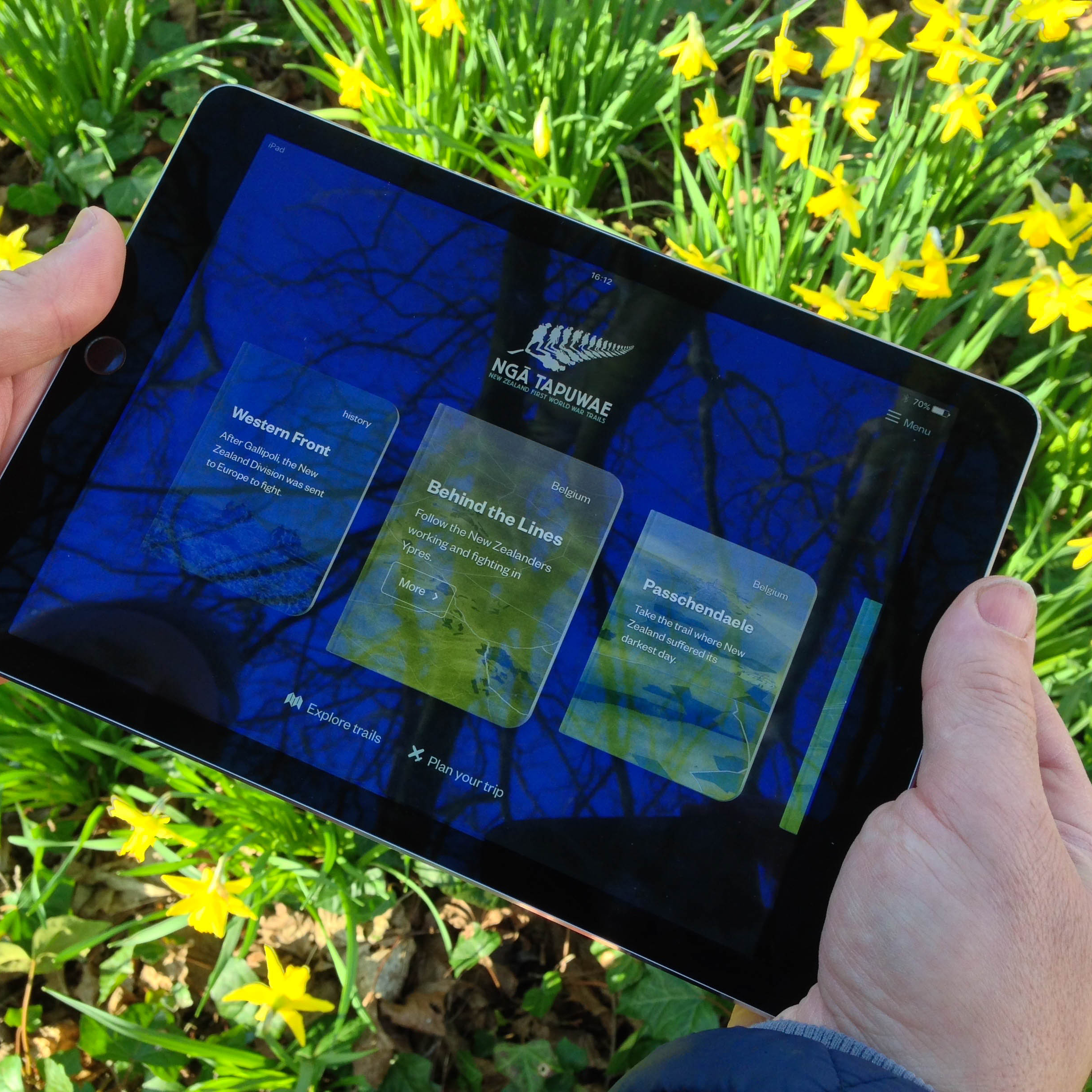 Ngā Tapuwae New Zealand First World War Trails has picked up another award, this time for its Ngā Tapuwae Western Front app.
The app won the Best Smartphone or Tablet Application, Learning & Education category in the 2017 AMY Awards ­­– the most prestigious digital industry awards in Australia.
Ngā Tapuwae Western Front app received the award for demonstrating industry best practice in creation, delivery and execution.
Ngā Tapuwae New Zealand First World War Trails is a First World War Centenary Programme – WW100 legacy project that guides people through First World War landscapes and sites of significance to New Zealanders. The aim of the trails is to enhance people's understanding of New Zealand's contribution to the First World War.
Ngā Tapuwae Western Front explores ten trails located in France, Belgium and the United Kingdom. The five trails in Belgium focus on the battlefields around Passchendaele and Messines, the four trails in France explore the famous Arras tunnels and Somme battlefields, and the trail in the United Kingdom centres on the former hospital grounds at Brockenhurst. 
The app was entered into the AMY Awards by Locales, a Wellington company who create visitor experiences through storytelling. Locales developed the Trails concept, which includes two smartphone apps, a website, and interpretive signs and dioramas installed in Europe.
Explore the Trails, visit ngatapuwae.nz