11 March 2013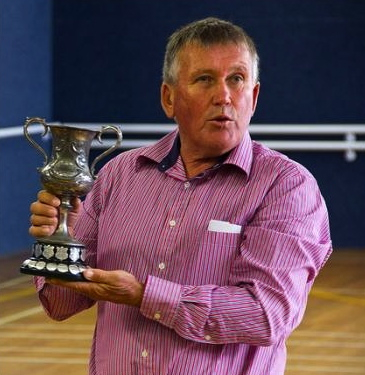 Last year, local historian Allan Dodson learned about the official programme to commemorate the First World War and decided to find local stories that would connect the people of Plimmerton today to those of nearly a century ago.
One of the stories he discovered was the Webb Memorial Trophy presented to Plimmerton School to remember a soldier who never returned from the war.
Arthur Llewellyn Webb was an 18-year-old student teacher when he lied about his age to enlist to fight in the Great War. He was wounded at Gallipoli, but survived to fight in the first Battle of Somme, where he was killed. His body has never been found.
In 1921, the Webb Memorial Trophy was presented to Plimmerton School to remember Private Arthur Webb and his ambition to be a teacher.
On a glorious autumn morning over 70 years later, students from Plimmerton School accepted the Webb Memorial Trophy back into the school's care from Allan Dodson.
Now restored, the Trophy will take a prominent position in the school's library.
"The children first saw the Trophy last year on Anzac Day", said Rosemary Oxnam, deputy principal of Plimmerton School.
"It was before the Trophy had been restored, and it was looking quite sad.
"The cup had separated from the base and there were a few small dents in it. But everyone could see that it had been loved by the staff and children since it had first come to Plimmerton School.
"We're so pleased to have this tangible link between Private Arthur Webb and our school back on display."
In memory of the Webb brothers
Sadly, Arthur Webb was not the only member of his family to die during the First World War. His brother, Cecil Webb was also killed during the First World War.
Both brothers are commemorated on one of the Carillon bells at the National War Memorial in Wellington, bought by their family to commemorate their service.