05 October 2013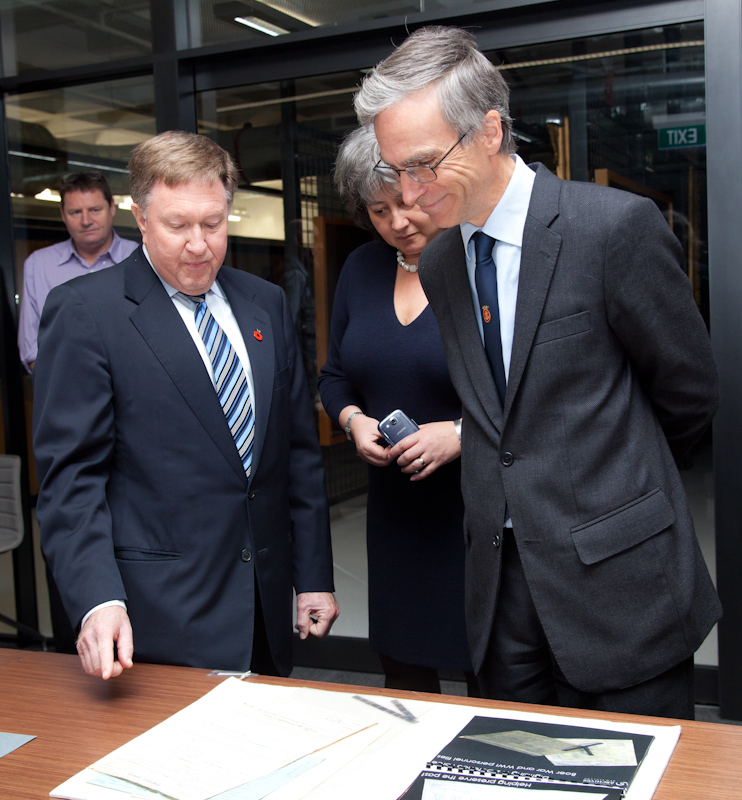 The British prime minister's special adviser on the First World War centenary visited New Zealand in October. Dr Andrew Murrison, himself a former Royal Navy medical officer, is also Minister for International Security Strategy.
Dr Murrison devoted half a day of his short New Zealand programme to WW100 matters. After meeting Minister Finlayson he called in to the National Library to see how our heritage institutions are collecting and preserving First World War-related material, and making digital copies available as a public resource for the centenary and beyond. 
Dr Murrison also visited the site of the new National War Memorial Park, and met senior staff from the Ministry for Culture and Heritage, Ministry of Foreign Affairs and Trade, New Zealand Defence Force, Department of Internal Affairs and WW100 programme office.