By:
Gavin McLean - Senior Historian at the Ministry for Culture and Heritage
A look at entertainment, exercise and ennui on board the NZEF Main Body troopships that travelled from Wellington to Albany and on to Egypt.
---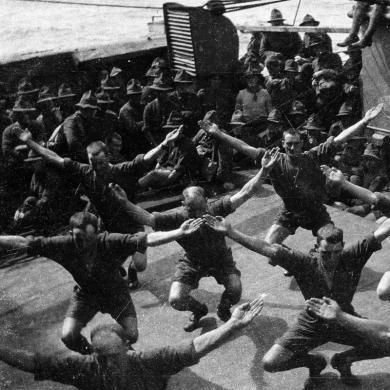 It was quite a sight. On 28 October 1914 ten New Zealand troop transports and their escorts steamed into King George Sound, Albany, Western Australia, to join 28 Australian ships and their escorts. 'They look a piebald lot', Lieutenant-Colonel William Malone sniffed about the Australian ships, noting that they were still in peacetime colours, unlike the grey-painted Kiwi ships. Who says trans-Tasman one-upmanship is a new game?
Both countries had worked miracles to assemble this vast seagoing armada in just a few weeks. Three of the New Zealand ships, the liners Tahiti and Maunganui, and the big freighter Limerick, were locally-owned Union Company ships. The rest were British ships, ranging from Shaw Savill & Albion's big Athenic and Arawa to uncomfortable little freighters. Somehow the authorities squeezed almost 8500 soldiers and 4000 horses into the fleet, along with the ships' crews and stores.
After a delay while the Admiralty found a more respectable escort to protect the convoy against German cruisers, the Main Body had sailed on 16 October, shifting most men's attention from warships to getting their sea legs on one of the world's roughest seas. Their journey lasted a total of forty-eight days, and took them from Wellington to Egypt via Hobart, Albany, Colombo and Aden. Officers organised physical training programmes, inoculations, lectures and target practice sessions to keep the troops occupied, while keeping an eye out for gambling and smoking on deck at night.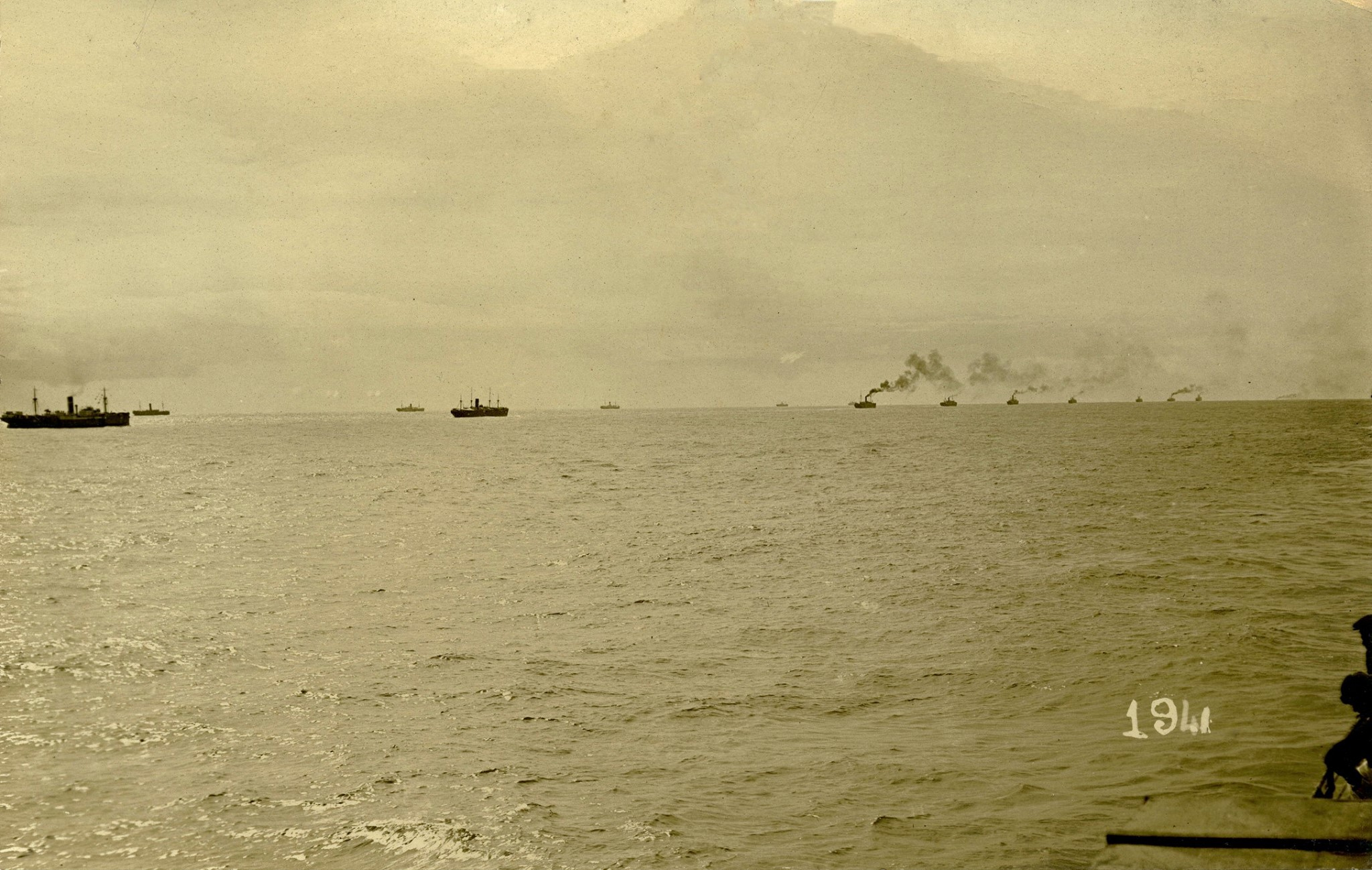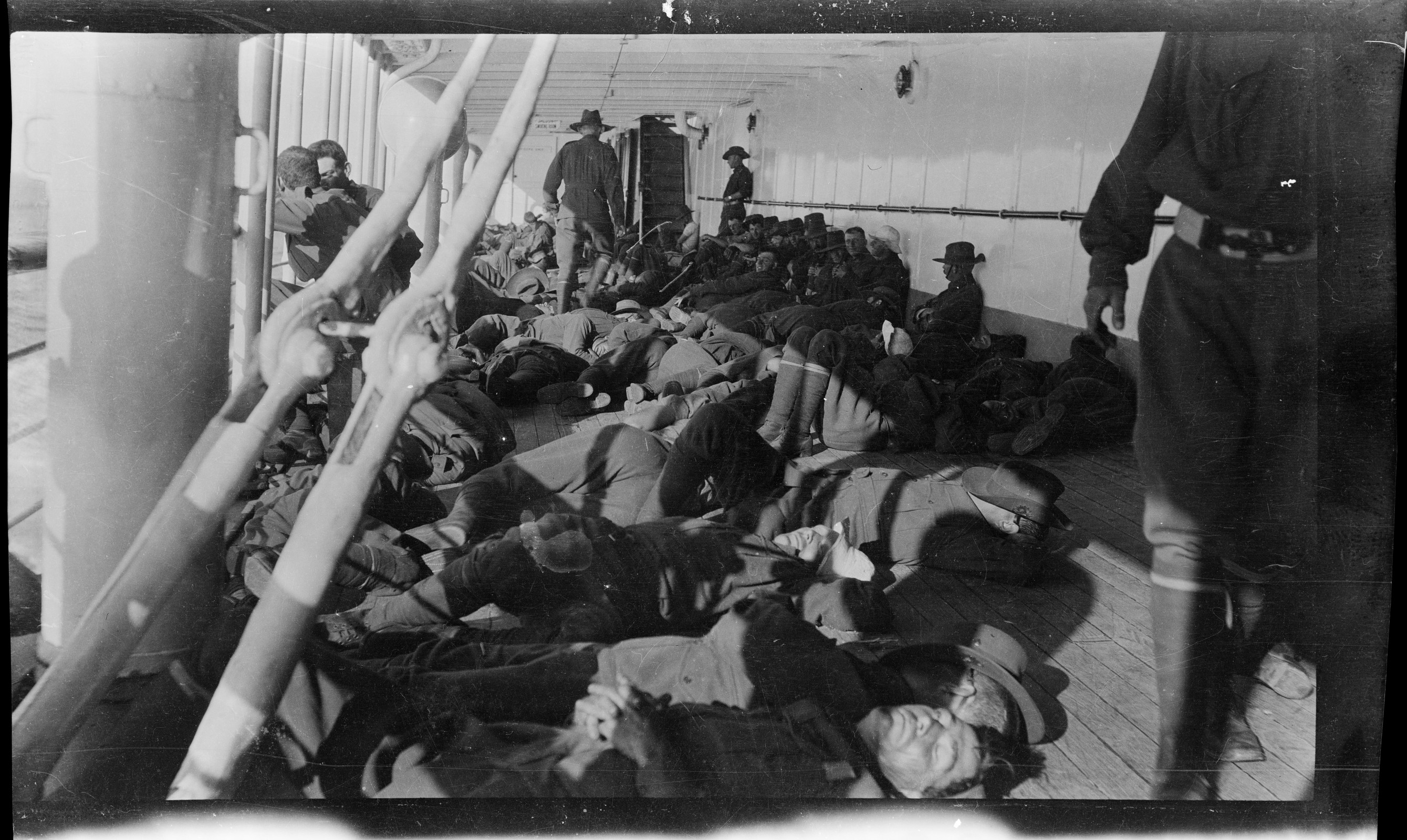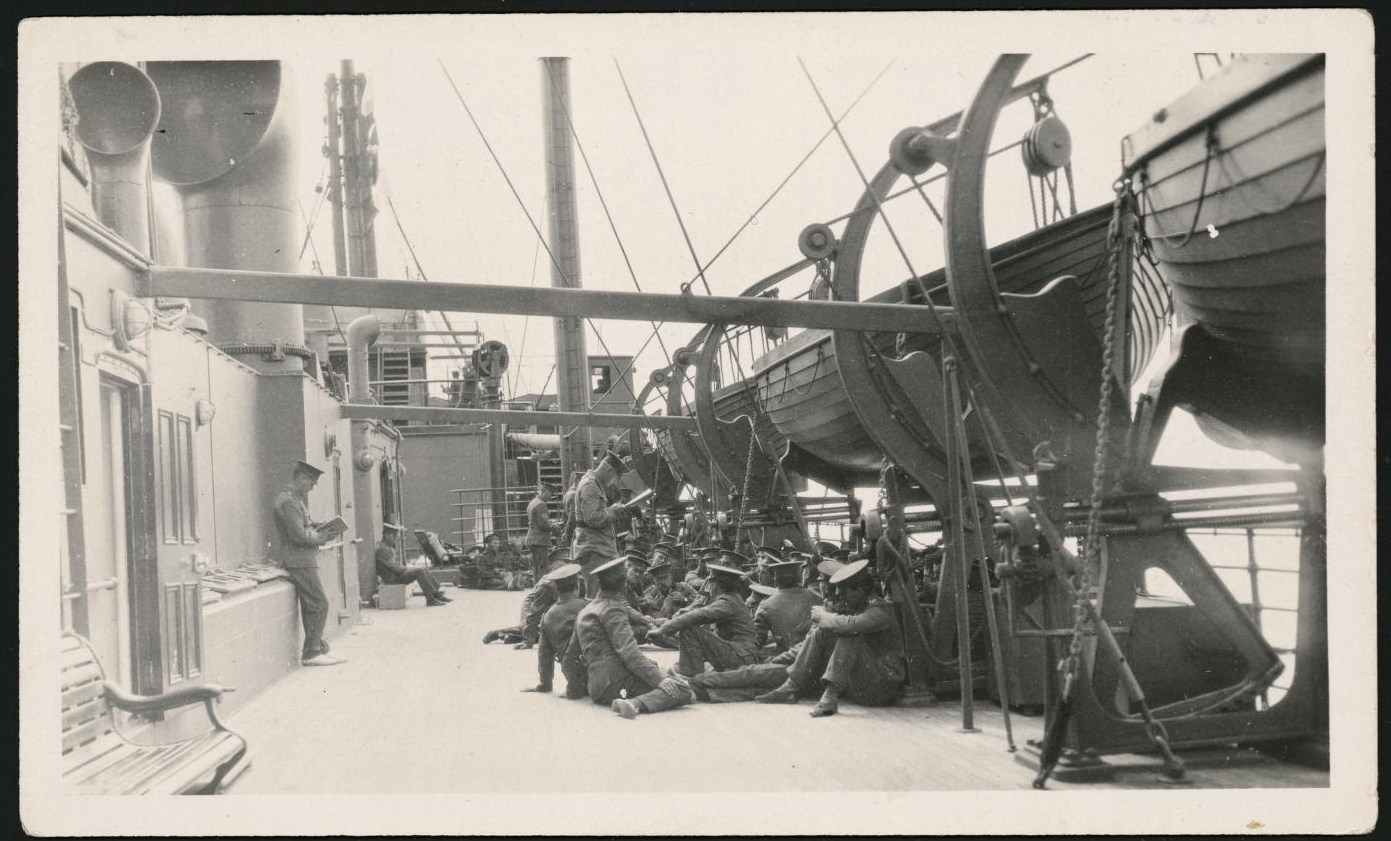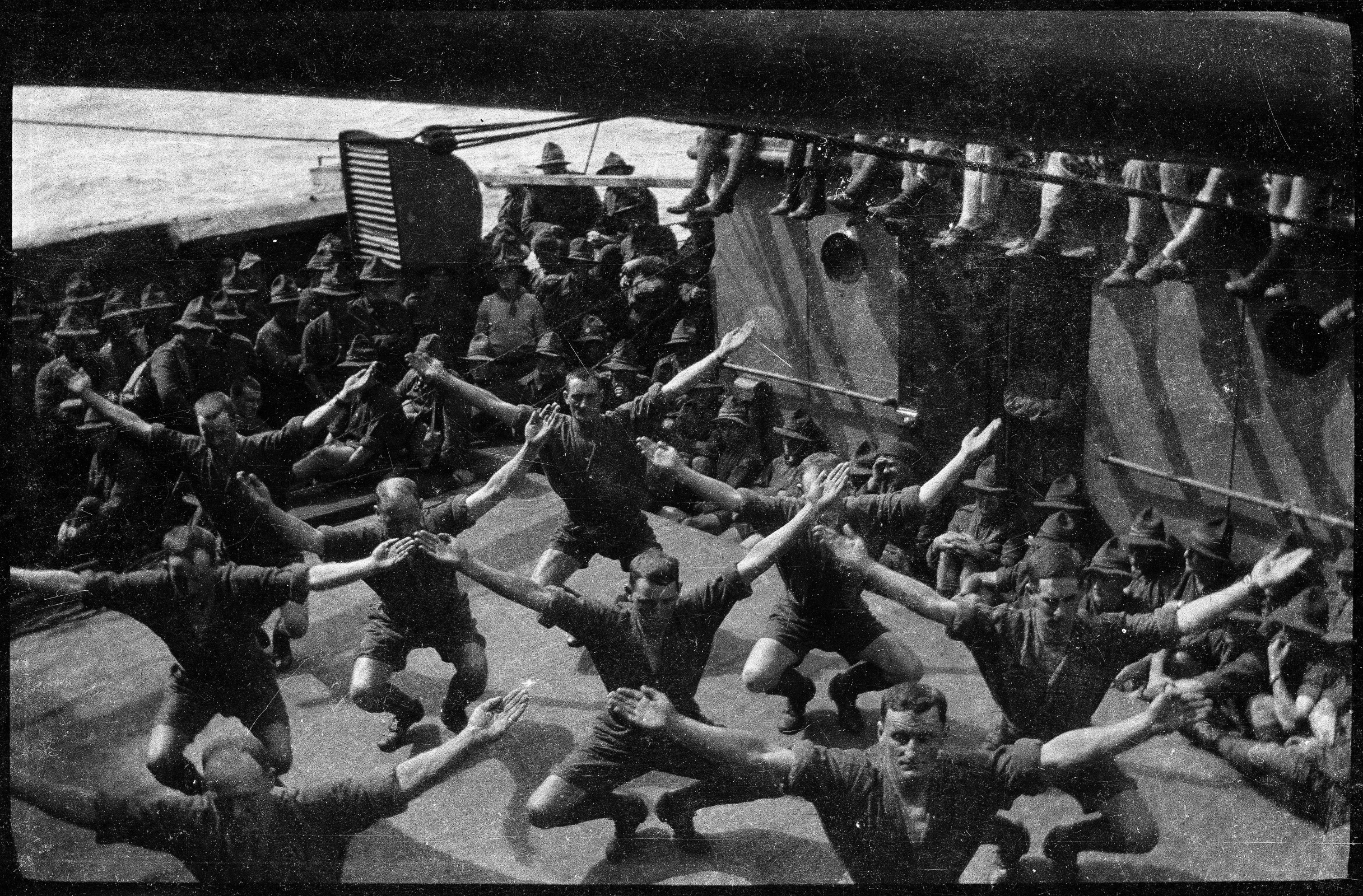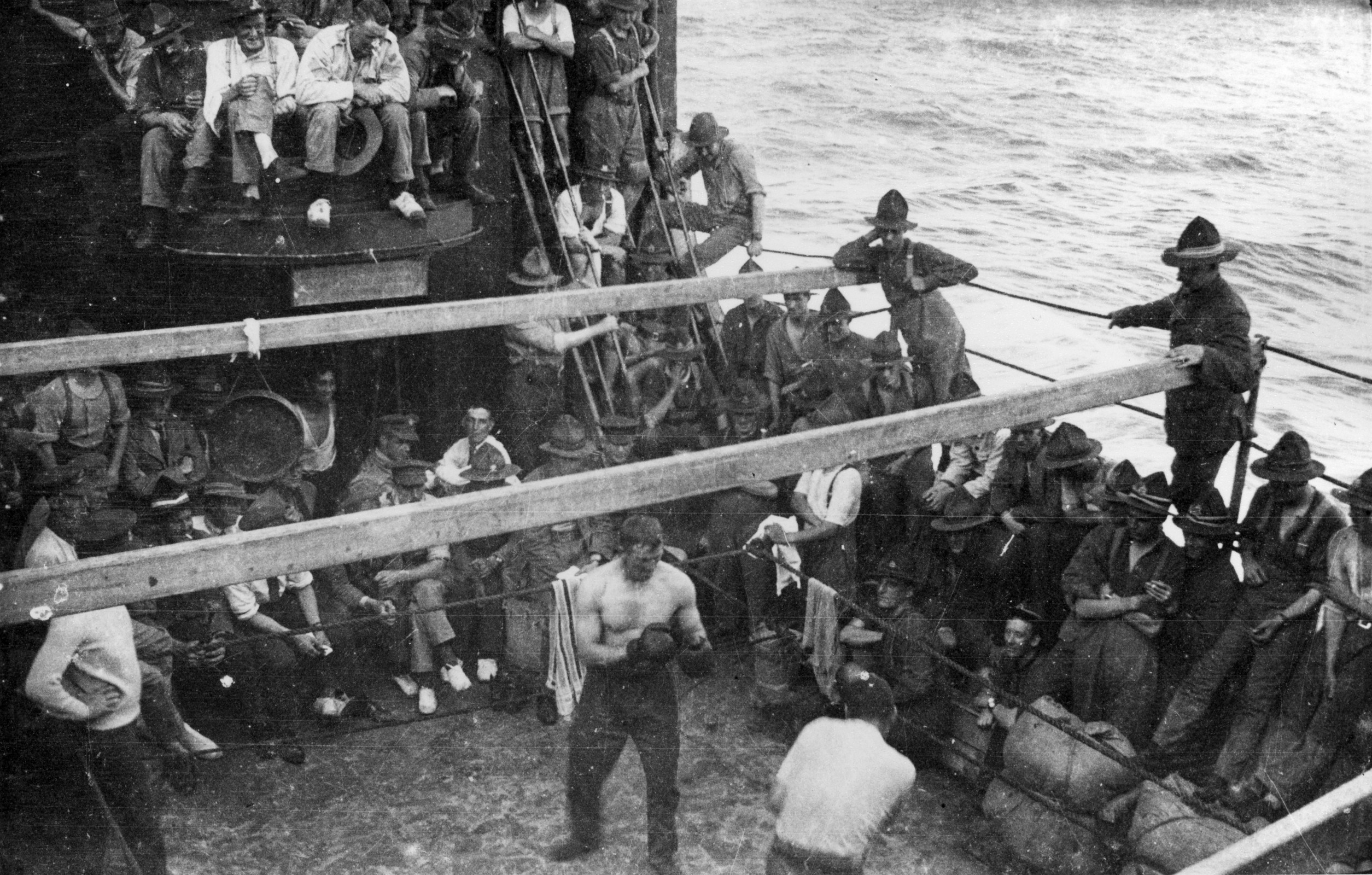 What did the men think? That often depended on the sea-kindliness and the age of their ships, but many were angered by seeing how much better officers ate and lived. The 'E' in NZEF stood for 'expeditionary', not 'egalitarian'. The ships stopped off at Hobart, then it was back to sea, the gut-wrenching Great Australian Bight.
On 1 November all that was behind them. On that day 38 transports and their escorts steamed out of King George Sound, cheered by locals, bound they thought for Europe (Egypt in fact). Before that they would have a near-miss encounter with the German cruiser Emden (sunk by HMAS Sydney) and suffer the awful heat of the Indian Ocean. Conditions were tough – 500 soldiers shared just five washbasins and four toilets on the Athenic – and the heat drove men to sleep on the upper decks. Horses died – and a few men. While they enjoyed the exotic sights of Colombo (in modern Sri Lanka), they were relieved to drop anchor off Suez to prepare for the passage through the canal.
Watch a WW100 Perspectives video of Gavin McLean, who talks about the ships that carried the troops of the Main Body and 1st Reinforcements.
Date added: 29 October 2014
|
Last updated: 15 October 2021