By:
Imelda Bargas - Senior historian at the Ministry for Culture & Heritage
Those lucky enough to be born towards the end of the First World War as peace was coming were sometimes given peace related names. Historian Imelda Bargas explains.
---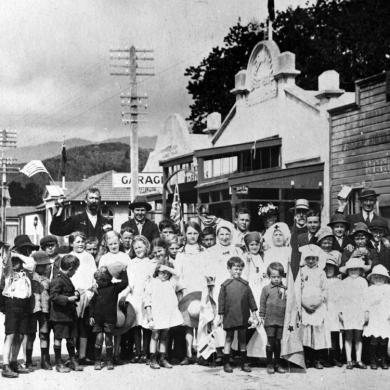 Babies born during the First World War were sometimes given war related names, from acronyms like Anzac, to places like Darndanelles and Messines. Numerous examples of these names can be found by searching divorce, probate and Second World War era returned servicemen files on Archives New Zealand's database Archway, Second World War era records on Auckland War Memorial Museum's Cenotaph database and birth and death notices in National Library's collection of digitised newspapers on Papers Past.
More common, but less immediately obvious, are names that honoured those who served or were killed during the war. Documented examples include David Howden, born after his father left New Zealand for the war, he was renamed 'Peter' after his father's death following the Battle of Passchendaele in 1917. Frank Sciascia was given the middle name 'La Basse' as a tribute to his uncle, Sergeant Charles Rangiwawahia Sciascia, who was killed at La Basse Ville, near Ypres, in 1917. Civic authorities throughout the country named roads, streets and avenues for soldiers who had died.
Those lucky enough to be born as peace was coming were sometimes given peace related names, from peace and pax, to victory and occasionally armistice. I came across my first peace baby while desperately searching for places connected to armistice for the book New Zealand's First World War Heritage co-authored with Tim Shoebridge and published by Exisle in 2015. While there were very few physical "armistice" sites in New Zealand (understandable, seeing as the 1918 celebrations were fairly impromptu), I did find Peace Avenue – named after a peace baby.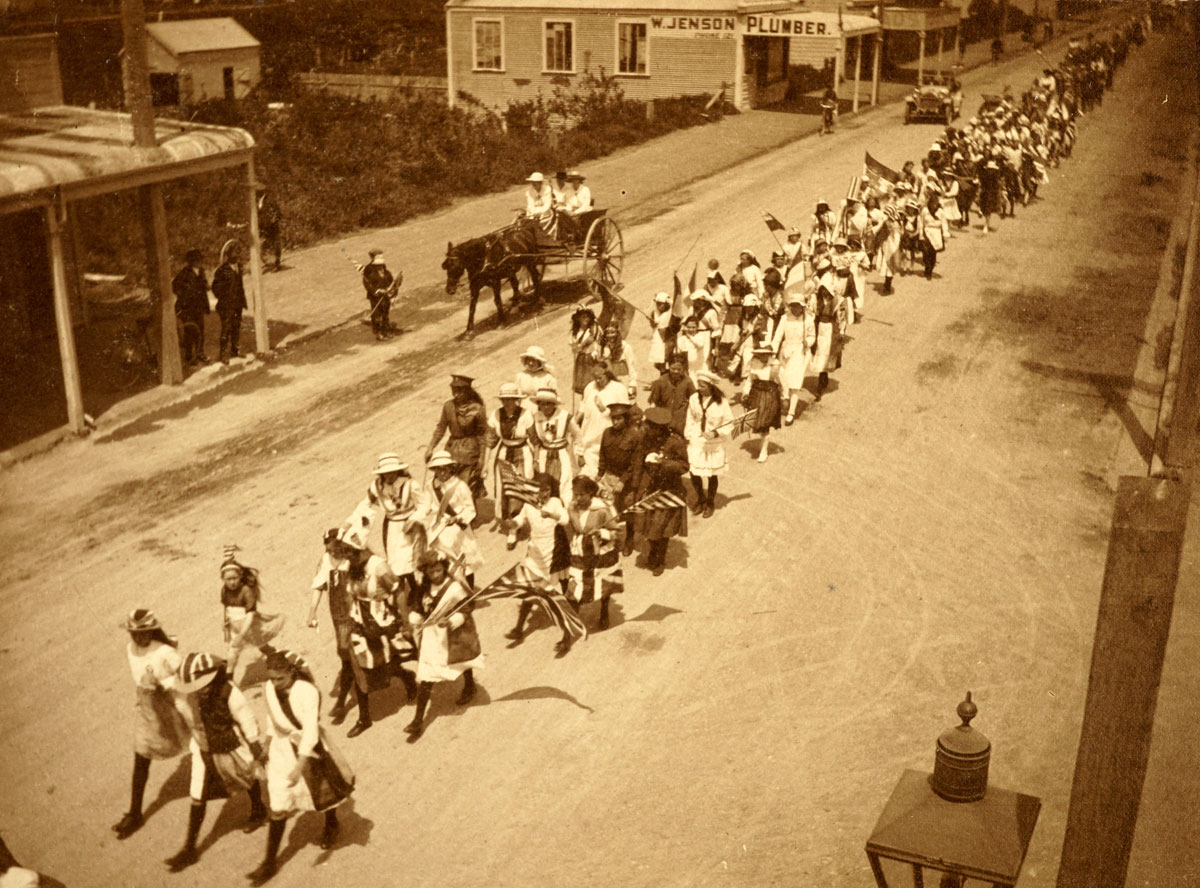 Peace babies
When Sylvia Gilmour of New Plymouth gave birth to a daughter on 12 November 1918, she and her husband Evan – the chairman of the local patriotic society – named the girl Sylvia Peace to mark the historic day. Family members recall that she was always known as Peace, and when the Gilmours built a house in the suburb of Moturoa in the early 1920s the access road was named Peace Avenue in her honour.
Peace was the most popular name given to mark the Armistice. It was mostly given to girls, more frequently as a middle than a first name. Peace Edna Eileen Towne, born in Tapanui, Otago on 11 November 1918, didn't like the attention that came with peace as a first name. Commenting on her 90th birthday in 2008 she said:
I went to a little school and every Armistice Day we had to stand around the flagpole and sing God Save the King. Armistice Day was always a very special day, but I would get very embarrassed because the teacher would say 'And it's your birthday, Peace'…..I was always extremely shy and I hated the comments. It always engendered a discussion on the story behind my name which meant everyone knew how old I was.
In later life she accepted the name and it was even passed down to one of her great-grandchildren, Millie Peace McKenzie.
Pax babies
Pax, the Latin word for peace, also appears to have been fairly popular. It was given to both girls and boys as both a first and a middle name.
It was golf rather than peace that was in peace baby Pax Gilbert Frank Smith's blood. Born near the Otago Golf Club at Balmacewen on 11 November 1918 both Pax's father, Basil, and his uncle, Hamilton, were champion golfers. Pax went on to win the New Zealand amateur golf championship in 1938. Like many other 'peace babies' Pax went on to serve in the Second World War. He joined the Royal New Zealand Air Force in 1941 and while serving in No. 150 Squadron of the Royal Air Force in 1943 was awarded the Distinguished Flying Medal. His citation notes his operations over Tunisia and Italy and that he was 'an outstanding pilot and captain of aircraft'. Pax also contributed to the war effort in other ways, such as by raising funds in an exhibition match at Atakara Golf Club in 1941.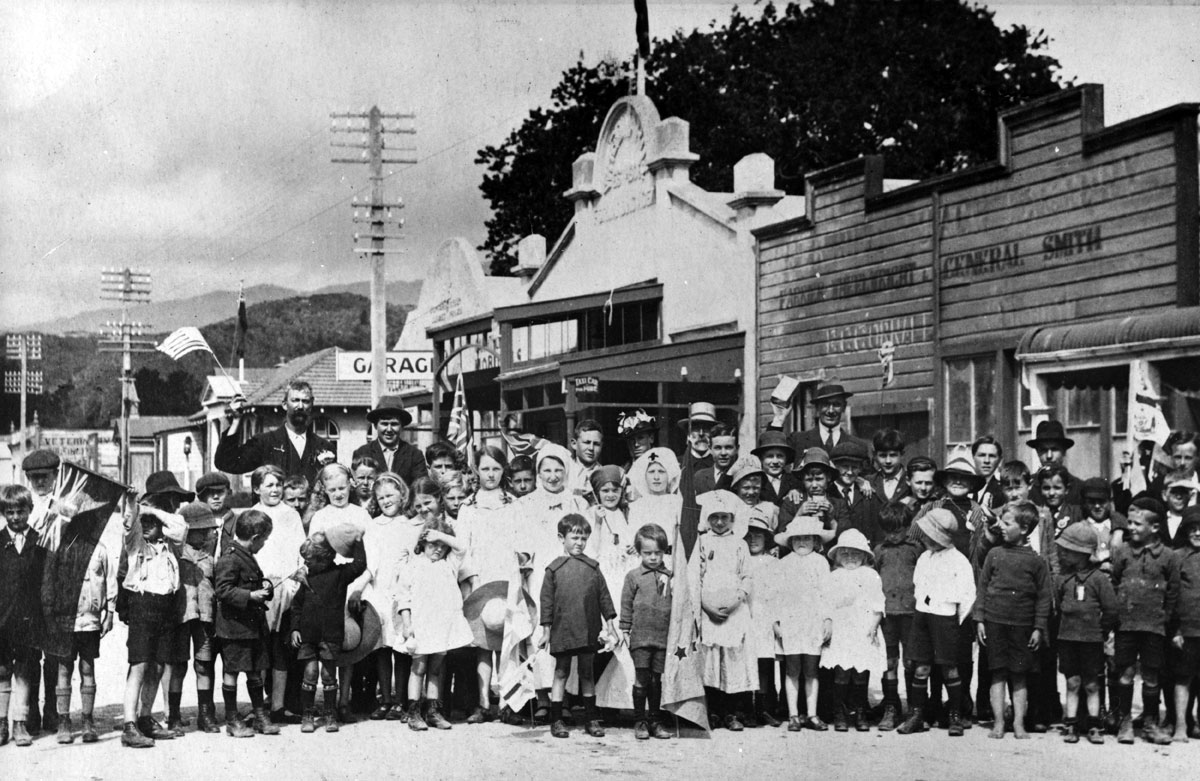 Armistice babies
Armistice was a very uncommon baby name - with most parents opting for less specific names.
Armistice Verdun was born in Taumaranui on 8 November 1918 to Michael 'Micky' and Hannah Mattar, Assryians who had immigrated to New Zealand from Mount Lebanon. It's possible his first name commemorates the armistice with the Ottoman Turkish Empire on 30 October 1918 rather than the German armistice several days later. His uncle, Saleem 'Sam' Mattar, who operated a hairdressers and tobacconists on Foxton's main street, organised a public banquet at the local town hall in honour of the Ottoman Turkish armistice. Speaking at the banquet on 8 November Sam noted:
I thought it would be proper as representing the Assryian Nation in Foxton to entertain my friends. People may think that we Assyrians are over-joyous, but we are as a nation now free after four hundred years of bondage…I am proud today that I am a Assyrian.
One of Armistice's older brothers, Leslie, later joined his uncle's business. His youngest brother, Michael, became a noted New Zealand fashion designer.
Like many of his fellow peace babies Armistice appears to have dropped his peace baby name and Verdun became 'Verdi'.
Victory babies
Victory was an uncommon baby name choice and more frequently given to boys than girls.
George and Emily Walker confidently named their son born on 29 October 1918 Victory Peace. This was several days before most armistice news. Like Pax Smith and many other 'peace babies' he too served in the Second World War. In August 1944 'Vic' or 'Victor', the shortened versions of his names which he opted to go by, was wounded while serving as a sapper in Italy. He had a narrow escape after being buried as a result of an explosion in the house he was sleeping in – the man sleeping next to him was killed. Though physically Vic only suffered bruises and scratches, after the event he struggled to sleep and to serve under fire.
So is there a peace baby in your family tree? Please share your story if there is.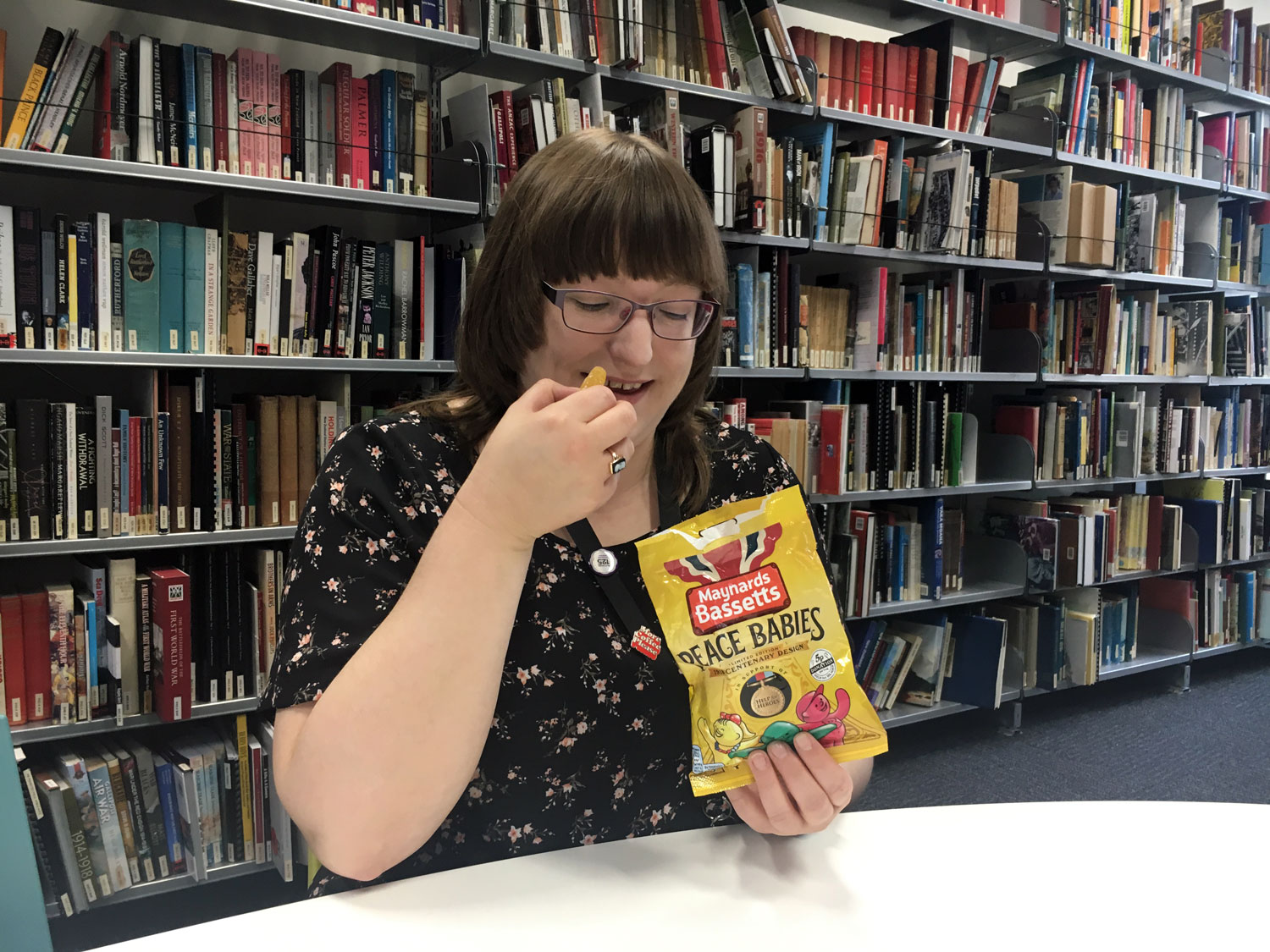 Date added: 26 October 2018
|
Last updated: 13 October 2021