By:
Steve Watters - Senior historian & educator at Ministry for Culture & Heritage
Historian and educator Steve Watters challenges us to consider fresh perspectives of the First World War and its commemoration.
---
On the eleventh hour of the eleventh day of the eleventh month, Armistice commemorations will be taking place around the world. As we mark the anniversary of Armistice Day during the First World War centenary period, it is timely to consider more deeply the act of commemoration, and ask ourselves how, why and what we commemorate.
To start this conversation, the WW100 Programme Office invited four people with different perspectives to share their thoughts about the way New Zealand commemorates its role in wars and conflicts. Join in the conversation, and share your own thoughts through our comments section below.
---
It's not just what we commemorate
Yale University's Jay Winter noted that when it came to the commemoration of war that we 'are part of a stream of commemorations we didn't ever create'. This has been evident as we have commemorated the centenary of the First World War. With few, if any, precedents for commemorating a landmark that is not a single event but one which will last more than four years it is perhaps understandable that we would recycle many of the familiar themes of remembrance such as sacrifice and courage.
For the centenary to achieve more than remembrance we must look beyond the seemingly endless cycle of ceremonies. 'Commemoration fatigue' will see the whole exercise become repetitive and predictable so the challenge is to consider fresh perspectives of an event described as having had 'a seismic impact' on our society.
Anzac Day 2015 attracted almost unprecedented levels of participation – and hype. For many this was the pinnacle and not the beginning of the centenary period. Gallipoli continues to clearly maintain its grip on the national psyche when it comes to the commemoration of the war despite the best efforts to deepen our understandings of the war in its entirety. But in simply getting New Zealanders to mark the war in Europe, the Middle East and at home, through dedicated acts of remembrance we will do little to truly shift this thinking.
Questioning many of our inherited traditions associated with the commemoration of war is difficult. What we do and why is generally accepted but rarely explained. To question runs the risk of being interpreted as somehow disrespectful to the memory of those who served. In my work with schools at the National War Memorial many students understand that they are visiting a 'special place' but their reactions seem based on how they think we want them to react rather than what they truly feel. The Unknown Warrior 'died for us' but rarely will they challenge the very concept of bringing him home in the first place for fear that it will give offence.
In encouraging students to think critically, creatively, and reflectively about commemoration we must offer more than replicating past practices and traditions. One of the first questions we ask our school visitors at the National War Memorial is 'if the memorial fell down tomorrow would we bother to replace it and if not why not? If we were to build a war memorial today, what would it look like?
Another familiar theme reworked is the overwhelming emphasis on 'the fallen'. The implication of a selfless act of sacrifice for the nation or some such sentiment no doubt gave solace to the grieving but it has entrenched itself as a core component of commemorations today. The notion that the 'youth of today' should be grateful to those killed in a foreign war a century ago is, on the surface of it, quite a strange thing to comprehend. Many, if not most, of the students I encounter have no obvious or direct connection with the war. Can we simply assume that they have any particular reason to commemorate it or its victims with a sense of lasting gratitude? Young New Zealanders deserve a genuine opportunity to question and challenge the purpose and value of such commemorations if we want it to actually mean something to them.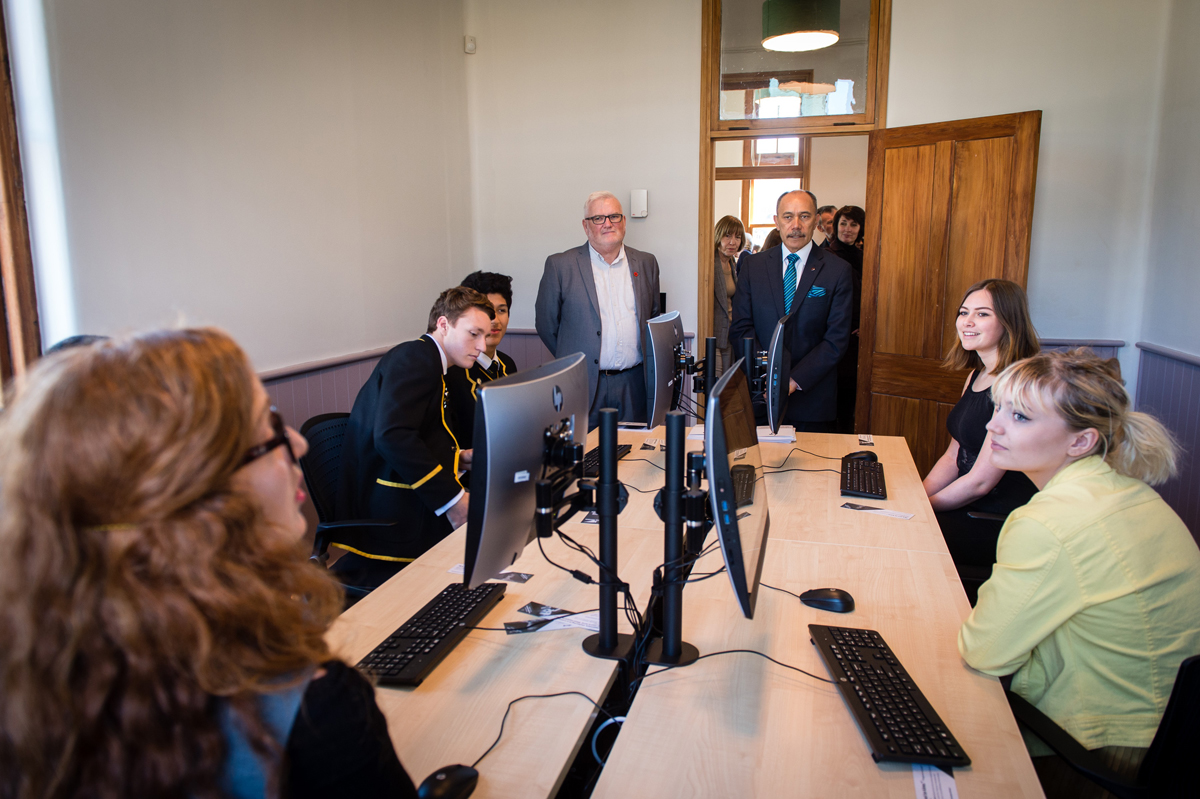 Date added: 09 November 2016
|
Last updated: 10 November 2016