By:
Steve Watters - Senior historian & educator at Ministry for Culture & Heritage
The centenary is not an excuse for an endless cycle of commemorations but how we remember the whole war is certainly worth thinking about.
---
On 12 October 1917, 843 New Zealanders were killed in one morning at Passchendaele, Belgium. This was the greatest loss of life in a single day in New Zealand's history – almost as many as the combined total of deaths from four of our greatest tragedies, namely the 1931 Hawke's Bay earthquake, the 1953 Tangiwai rail disaster, 1979's Erebus disaster and the 2011 Christchurch earthquake.
When war was declared the New Zealand population was a little over one million. Some 120,000 New Zealanders enlisted and around 103,000 served overseas (at least 3300 New Zealanders also served in the Australian or imperial forces).
The official New Zealand Roll of Honour had a cut-off date of 31 December 1923. At that point the official number who lost their lives while in service of 'King and Country' stood at 18,166. Of this total 2700 died during the Gallipoli campaign and 12,500 on the Western Front, the zone of fighting in Western Europe - including Passchendaele.
While the name Gallipoli resonates with many, the huge impact the Western Front and the battle of Passchendaele had on the lives of many New Zealanders is not so well known according to the results of a survey of 4000 New Zealanders aged 15 years and up. Just over half believed that most of the New Zealanders who died did so at Gallipoli.
These results might be partially explained by the place of Anzac Day in the national psyche and that day's association with Gallipoli. What they also suggest however is that there is some work to be done in raising the profile of the Western Front in our understanding of New Zealand and the First World War.
To put the impact of the Western Front on our society into perspective, this theatre accounted for two-thirds of our total deaths in the war. The 12,500 New Zealanders who died on the Western Front is more than the total number of New Zealanders who died in the entire Second World War.
The centenary of the First World War presents us with the ideal opportunity to reconsider the place of the Western Front in our national narrative. The challenge will be how we can achieve this without diminishing the importance of Gallipoli.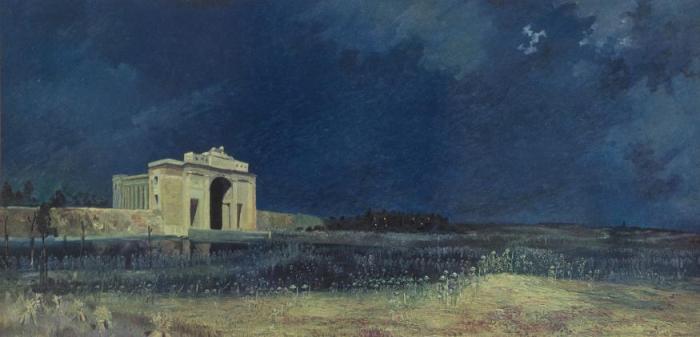 Date added: 28 August 2013
|
Last updated: 05 September 2017