100 years ago, Paul Barker's grandfather was fighting in the Palestine Campaign. What prompted him to write a book about this significant part of his family's history?
---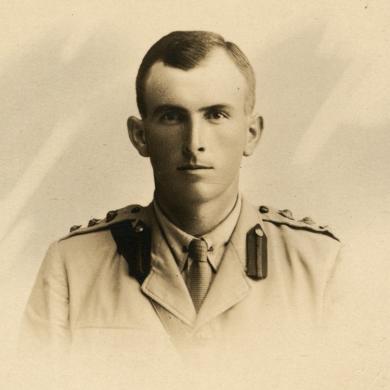 From a very early age I grew up with the stories of my grandfather, John Studholme Barker, and his family in the Great War. I was fortunate that my family kept many of his letters and his extensive photographic collection which spanned more than five years from the outbreak of the war until he returned in September 1919. After our wider family met to commemorate John Barker over Anzac weekend in 2015, I took on the responsibility to write a book to record this significant part of our family's history.
John was one of six members of his family who served in the Great War. He and his brother Roland joined the Canterbury Mounted Rifles and served in Gallipoli and the Middle East. His oldest brother Michael served in the Imperial Camel Corps in the Middle East. Another brother, Harold served with the Royal Navy and his sister Esther served with the Red Cross in Malta. The other brother, Paul, who was farming in Western Australia, joined the Royal Field Artillery and died at Passchendaele in October 1917. I was named after Paul.
The family were close and John wrote to his mother and youngest sister Doris who were at the family farm at Woodbury near Geraldine. John's letters, his collection of maps and over 1,000 negatives and photos formed a rich collection. John had a strong eye for detail and, as an officer, got a great view of the campaign with all its trials and tribulations.
The Middle East is a little known chapter of the Great War despite 522 New Zealanders losing their lives there. From April 1916 approximately 2,000 horsemen of the New Zealand Mounted Rifles Brigade continued the fight against the Ottoman Empire. As well as resilient enemy forces they faced harsh desert conditions in Gaza and Southern Palestine. Further north they had to negotiate mountainous territory as well as enduring swampy mosquito infested conditions in the Jordan Valley which caused high rates of malaria.
The bond between the horsemen and their horses was strong. Daytime temperatures often exceeded 40°C and on some occasions horses went without water for up to 72 hours. John wrote of the difficult and treacherous trails the horses had to negotiate. He once observed that the horses and men would stand the searing heat, but camels sometimes just fell down and died 24 hours later.

The New Zealand and Australian Brigades, formed in March 1916, worked well as a combined ANZAC Mounted Division. These troops were highly regarded as a mobile fighting force that often travelled large distances to surprise enemy forces. At the beginning of 1917 John was assigned as Aide-de-Camp to Major General Harry Chauvel, the Australian Light Horse Commander who was in charge of the ANZAC Mounted Division. During this period John also met Australian poet Banjo Paterson and T E Lawrence (of Lawrence of Arabia fame).
Putting all this material into a book proved to be a time consuming but very rewarding endeavour which took almost two years to complete. Transcription of his letters written in pencil took considerable time and attention to detail. I was very fortunate that my wife took on this responsibility which entailed research into place names and looking up the names of soldiers and people that John mentioned in his letters. Without footnotes and careful checking the letters would not have had the same meaning.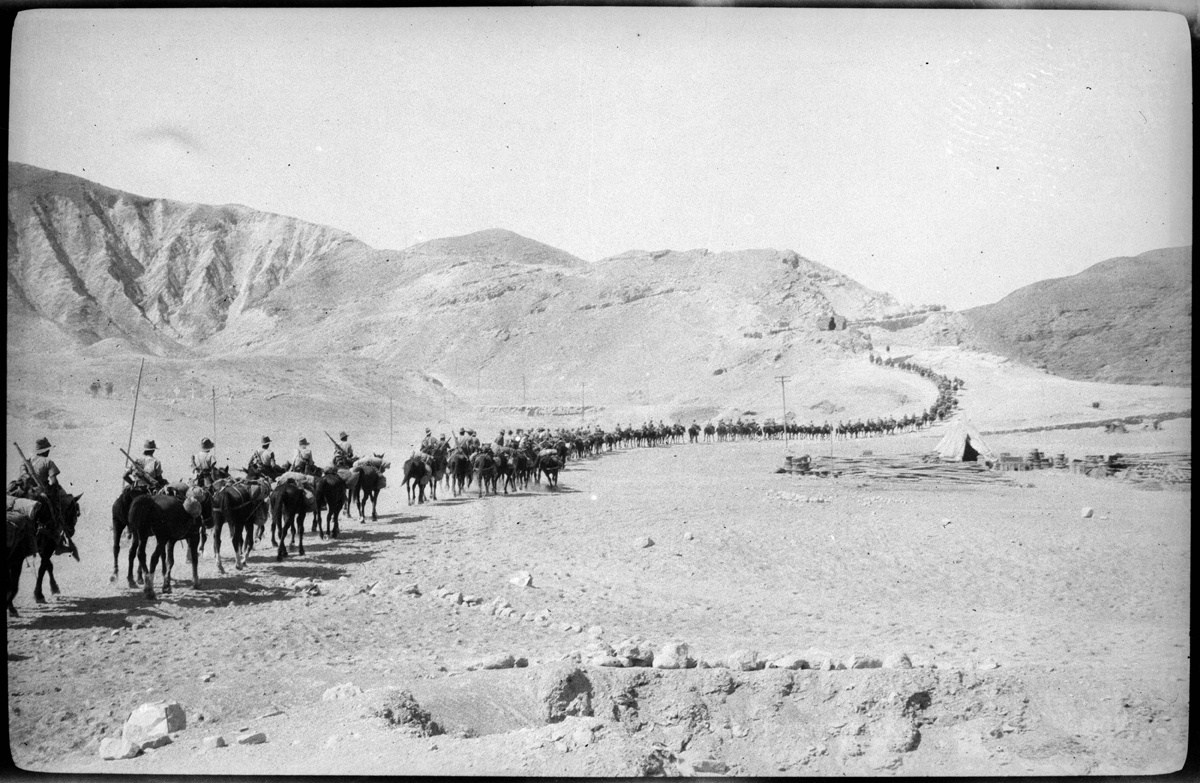 John Barker's photographs were a fantastic collection and I chose around 200 images for the book which complemented the letters. John fortunately annotated many of the photos, some of which had been meticulously laid out in several photo albums. Some images and three dimensional objects (such as medals) were scanned commercially – but many images, including from negatives, I scanned myself. Digitalisation of the collection also ensured its preservation.
As the book followed a chronological order I wrote short chapters that explained the context and set the scene for John's letters. I was inspired and assisted by historians Jock Phillips and Terry Kinloch who commented on my early drafts. There are some fantastic resources on the NZ History web site as well as campaign maps which the Ministry of Culture and Heritage allowed me to use for the book. The digital service records of Great War personnel in Archway (National Archives) and the Auckland War Memorial Online Cenotaph were also invaluable resources. I received support from the archivist at John's old school, Wanganui Collegiate as well as the National Museum of the Royal NZ Navy.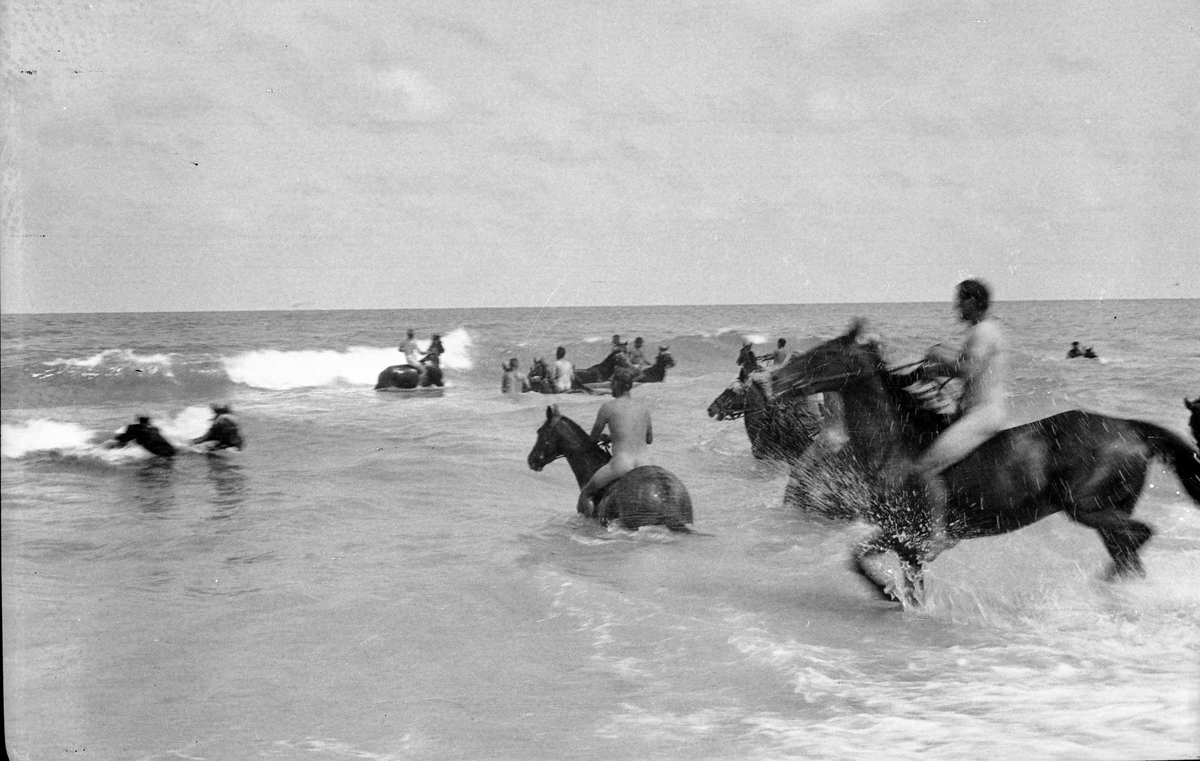 One of the great rewards in writing the book was discovering more material and stories held within the wider family. As the book began to take shape I contacted other family members who were very helpful and supportive. I found some previously unknown photographs and one branch of the family kindly gave me Paul Barker's Military Cross which was a great honour. This input helped me write a chapter on the interesting lives of all John's siblings and I also included details on his eight first cousins (on the Barker side) who also served in the Great War.
Being new to self-publishing I was very fortunate in having a referral to a publishing designer who had prepared a similar book for historian Jock Phillips. The publishing designer made a huge difference through skilled layout and placement of images. I was delighted when the first fully mocked up version was presented to me earlier in the year. Nearing completion, I engaged an external editor to take a close look at all the material to check for accuracy and consistency.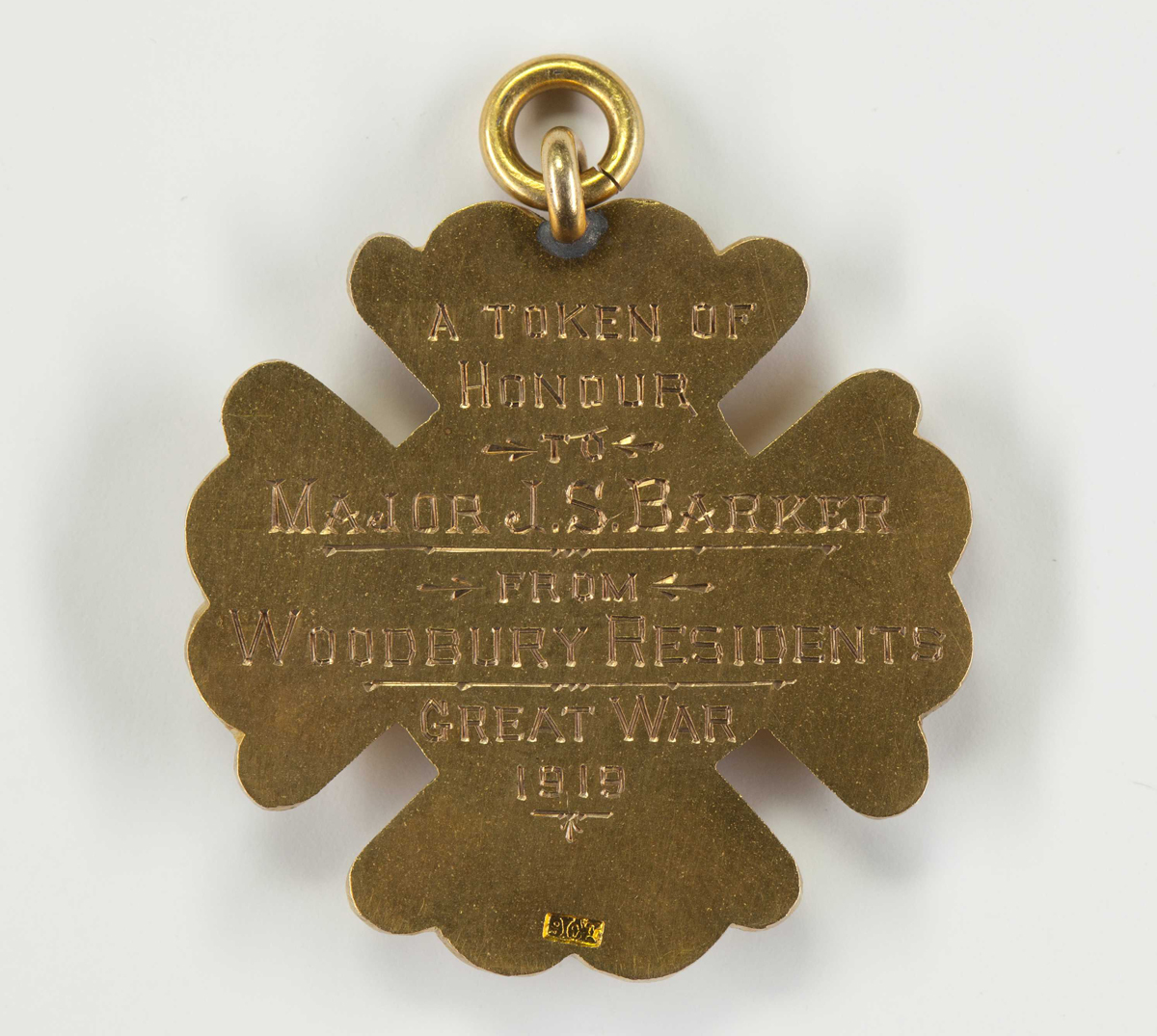 Earlier in the project I asked the Canterbury Museum for their support in making the book available as a free download on their website. As a social history the book had a good fit with other material from the Barker family held as part of the Museum's on-line collection. It broke new ground by being the Museum's first on-line book. This format allowed access to a wider audience than just those who would receive the limited numbers of printed copies.
Finally, in May 2017 the book was officially launched at the Canterbury Museum. After the considerable effort to get it to this point it was very rewarding to share this moment with around 40 members of the wider family, the youngest being two and the oldest 89. Not only had they been part of the journey but the project had forged new links and provided a strong connection to this generation of New Zealanders.
From Geraldine to Jericho tells the story of John Barker and his family in the Great War. Read it online on the Canterbury Museum's website.
Date added: 16 October 2017
|
Last updated: 16 October 2017