02 April 2015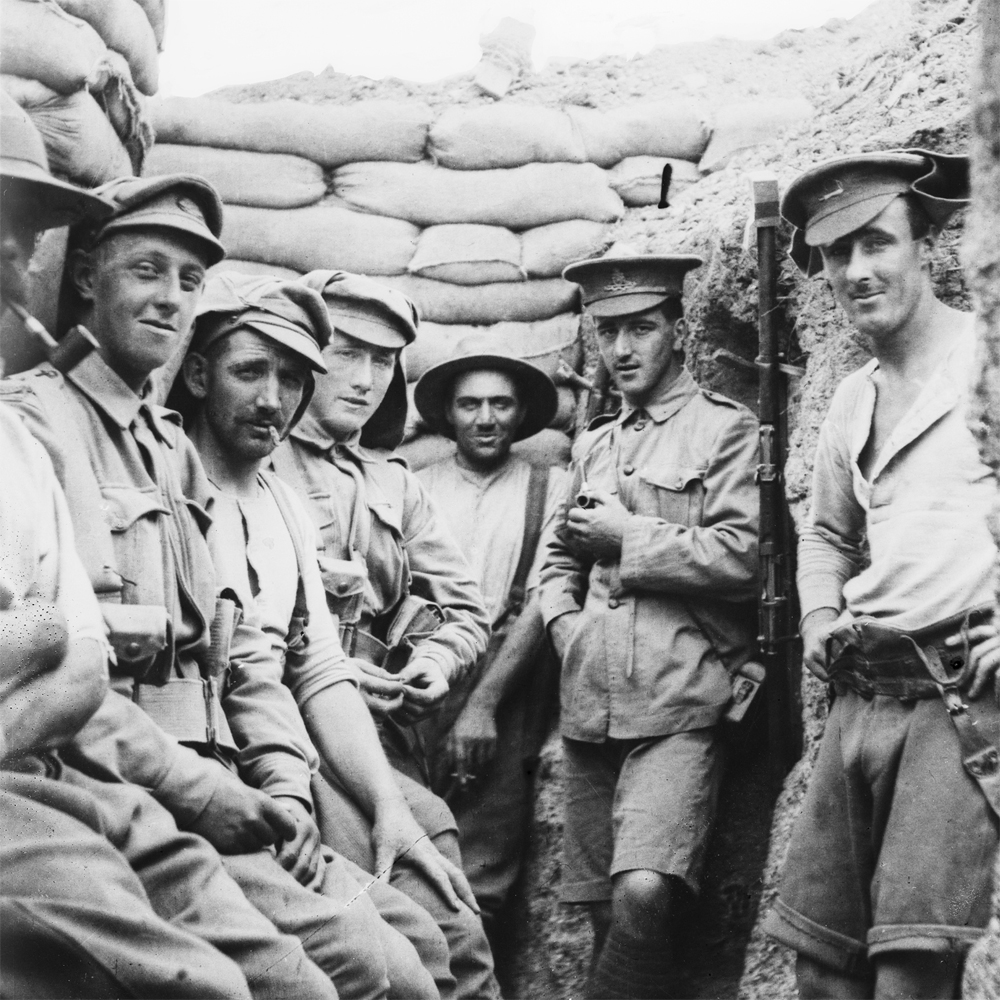 The list of killed and wounded in the recent landing at Sari Bair which appears in this morning's cables brings home to us feelingly how hard a service and how high a duty are imposed upon the young men of the present generation throughout the Empire. For these men who have jeoparded their lives unto the death are our own sons and brothers. But a few short months ago they were going in and out among us intent on the business, and the pleasure, of ordinary civil life, and not one of them, in his wildest flight of fancy, would have imagined that he would be called on before a year elapsed to face death at the cannon's mouth in the far-off peninsula of Gallipoli. And now the call has come, and the men have been found faithful.
- A report on the Gallipoli landings, The Press, 5 May 1915
WW100 New Zealand's First World War Centenary is presenting a national programme that marks 100 years since the landings on the Gallipoli peninsula. The programme will explore New Zealand experiences at home and at war; and the beginning of our Anzac connection.
New Zealand and Australian soldiers' journey to war began as they sailed in convoys across the Indian Ocean via Colombo and the Arabian Sea to training camp in Egypt.
The organisation of the New Zealand Expeditionary Force with the Australian Imperial Force occurred on training grounds in Egypt in late 1914. Anzacs quickly became the name for Australian and New Zealand soldiers who served on the battlefields of Turkey from April to December 1915; and later all Australian and New Zealand soldiers.
Through the centenary 2014-2019 you can follow in the footsteps of New Zealanders at home and abroad. Events, activities, archives and museums represent New Zealand stories from the war period, including conscription, fundraising efforts at home, as well as social and economic stories and protest, all of which are part of the wider legacy of the First World War. 
To mark the centenary of the Gallipoli landings WW100.govt.nz will have a day-by-day ticker tape of the New Zealand Expeditionary Force's Gallipoli fatalities from 25 April. Around 2779 New Zealand soldiers died in the campaign, representing approximately 15% of New Zealand fatalities in the First World War. You will be able to select a name on the ticker tape to see the individual service record in Auckland War Memorial Museum's Online Cenotaph database.
Communities across New Zealand and further afield are commemorating the Centenary. A community programme of over 200 events can be accessed through theWW100 events section. This programme of community events includes civic services in towns around New Zealand and the events listings which present a range of New Zealand viewpoints and interests: historical talks and lectures; public art installations; national sporting events presented with centenary themes; local theatre items; heritage walks, literary events and museum displays. The variety, innovation and creativity of communities commemorations tells us that the Anzac connection is felt strongly and communities have not forgotten.
The government has invested in a series of legacy projects that will connect New Zealanders to our story of this global war and provide a resource for studies in civics and the history of conflict. These include Auckland War Memorial's Online Cenotaph database of soldiers' records, Walking With An Anzac school curriculum project; Ngā Tapuwae New Zealand First World War Trails; Pukeahu National War Memorial Park which is hosting the National Service of Commemoration on Anzac Day within a week of activities; and the significant exhibitions 'Gallipoli: The scale of our war' at Te Papa and The Great War Exhibition created by Sir Peter Jackson in the heritage museum building on Buckle Street, Wellington.
WW100 New Zealand's First World War Centenary is a platform for New Zealand experiences of a global event. The programme includes official commemorations, a large programme of community events, legacy projects, new print publications and new research and commentary on First World War topics.
Media Resources:
An overview of the WW100 programme, annual themes and historical information
Media Contact
Tim Renner, Communications and Promotions Manager