29 September 2017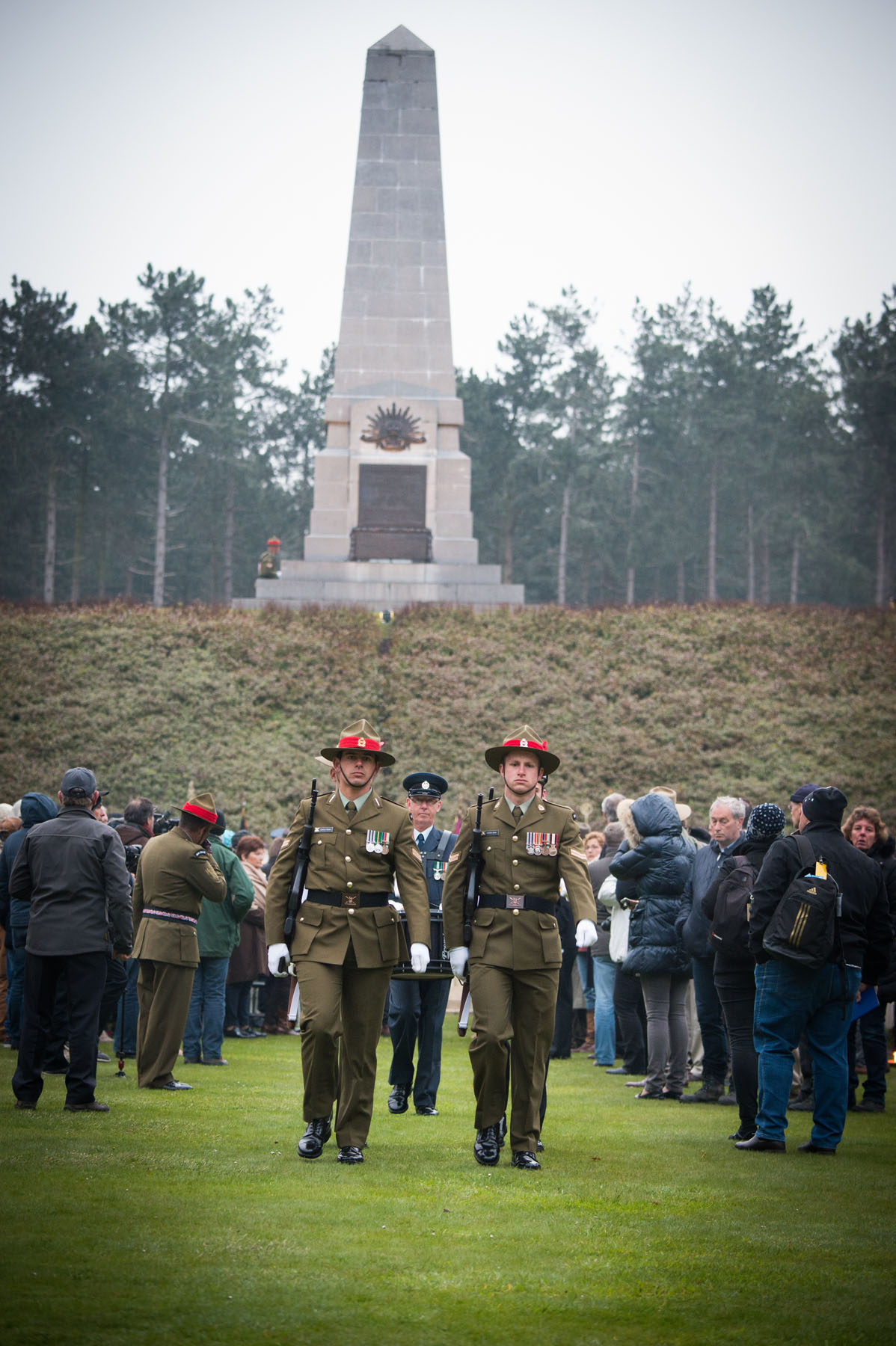 The courage and sacrifice of soldiers of the New Zealand Expeditionary Force and the families left behind will be remembered during commemorations in Belgium to mark 100 years since the Battle of Passchendaele.
New Zealand commemorative events in Belgium will be held from 4-12 October, including the National Commemorative Service at Tyne Cot Cemetery and the Sunset Ceremony at Buttes New British Cemetery, Polygon Wood.
The New Zealand Defence Force is responsible for the planning and delivery of overseas First World War Commemorations and a contingent including military ceremonial personnel, Māori Cultural Group, musicians, New Zealand's official Western Front historian Dr Ian McGibbon, and a group of youth ambassadors will depart for Belgium on 30 September.
Chief of Defence Force Lieutenant General Tim Keating said Passchendaele evoked the worst memories of the First World War.
"More than 1900 New Zealanders lost their lives in less than a month – 960 of them were killed or succumbed to their wounds sustained on just one of these days, the 12th of October 1917,'' Lieutenant General Keating said.
"Passchendaele was a tragedy that left scars that have endured for generations. It remains a stark reminder for those of us in the New Zealand Defence Force today of our responsibility to care for those who serve and the families who support us.''
New Zealand commemorative events in Belgium include:
On 4 October, at 2.30pm, a New Zealand Service of Remembrance at 9 Elms Cemetery, Poperinge, where 151 New Zealanders are buried. There will be a tribute to the 1905 All Blacks captain Dave Gallaher, who was killed on this day 100 years ago.
On 4 October, at 4.30pm, a New Zealand Memorial Service will be held at the New Zealand Battlefield Memorial, s'Gravenstafel, to mark the Battle of Broodseinde centenary. 
On 11 October, from 7.00-8.30pm a New Zealand event, including a ceremonial waka and a performance by Dave Dobbyn, will be held along the ramparts in the town of Ieper, followed by the traditional Menin Gate Last Post Ceremony.
The New Zealand National Commemorative Service will be held at 11.00am on 12 October, at Tyne Cot Cemetery. There are 198 named and 322 unknown New Zealanders buried in the cemetery and 1166 New Zealanders are commemorated on the Memorial to the Missing.
On 12 October, at 7.30pm, the Sunset Ceremony will tell the story of Passchendaele through ceremony and music, depicting the effect of the conflict on the soldiers and their families at home, honouring all those affected.