20 October 2017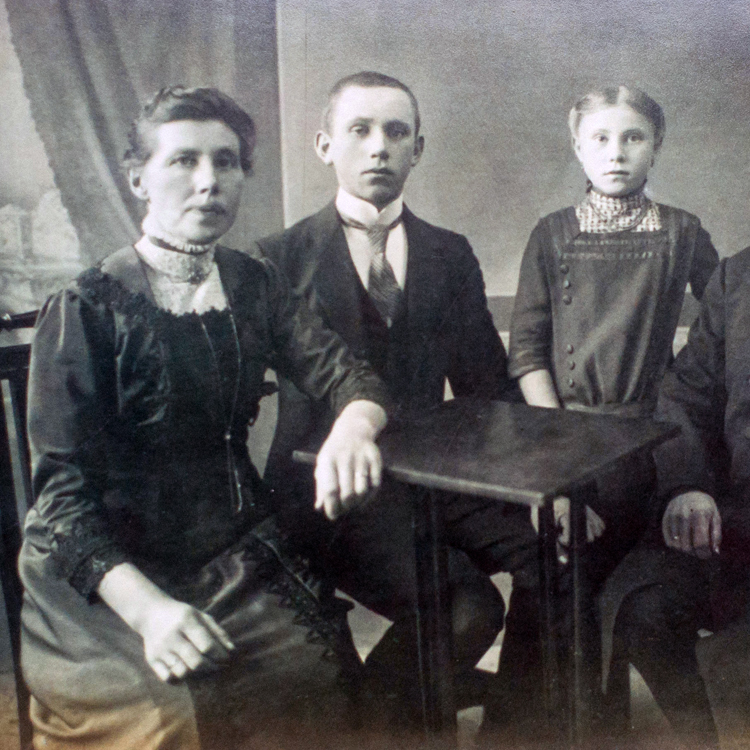 The story so far: In the last days of World War One, the New Zealand Division was involved in the dramatic liberation of the French town Le Quesnoy, which had been in German hands since the beginning of the war.  
During the battle, Private Raymond Cullen, 22, a member of the New Zealand Machine Gun Corps, was the sole survivor of a six-man machine gun post that had taken a direct hit from a German artillery shell.
Seriously wounded, Private Cullen attempted to make it back to friendly lines. However, blood loss from his wounds caused him to lose consciousness.
Some time later, a German officer and his men, who were coming to surrender, stumbled across Private Cullen. The German officer ordered his men to make a stretcher out of their tunics and they carried the New Zealander back to his lines to get medical attention.
This action by the Germans effectively saved Private Cullen's life.
Before being marched off to captivity, the German officer left his wallet with Private Cullen. It contained a family photo, a ration card and the owner's name – Herr H. Held of Hanover.
Over the years the Cullen family, from Te Awamutu, have attempted to identify the wallet's owner, to thank him or his family members for saving the life of their relative. But their searches had always been in vain.
Until now.
Private Hayden Cullen, the great-grandson of Private Raymond Cullen, is a member of the New Zealand Army Band, which was part of the New Zealand Defence Force contingent that travelled to Belgium to commemorate the centenary of the Battle of Passchendaele.
Before he left, the NZDF featured Private Hayden Cullen and his remarkable story in a social media article. He took the wallet with him because he thought news of his story might spark some interest.
"After exhausting all avenues from New Zealand, the family were really pinning their hopes on me finding a lead in Europe," Private Cullen said.
However, his story sparked international interest, and three German media outlets began the process of tracking down the owner's family through the scant address details written in the wallet.
And it paid off. Five days ago, the Allgemaine Zeitung newspaper had not only confirmed the German officer was Heinrich Held, from Eppensen in Lower Saxony, but had located and spoken to his great-niece, Anja Rabe.
Mrs Rabe, 74, lives in a small town not far from Mr Held's birthplace.  She was overjoyed to hear about her connection with Private Cullen and his family and said she would love the opportunity to meet.  
Understandably, Private Cullen was blown away.
"I'm guessing this is the power of media and the reach of social media," he said. "Whatever it is, it has achieved something in 10 days that our family have been unable to achieve in 99 years."
However, the discovery of Heinrich Held's family has been bitter-sweet. Mr Held died in 1929, without marrying and without children. And Mrs Rabe, while married, does not have children.
"I'm the last in my family line," she said. "I never knew much about Heinrich. He died before I was born and for whatever reason my mother never talked about him – and I regret not asking."
Even more disappointing, when her grandmother (Mr Held's sister) died, the house was cleaned out and most family photos and details of Mr Held's military record were lost.
But for now, Private Cullen and his family are just delighted to be able to finally put a name and a family and a town to the wallet. And that will be enough, at least until next year.
"My aunt is travelling to Le Quesnoy next November to celebrate the centenary of the liberation of the town by the New Zealand Division," Private Cullen said.
"She'll definitely be making a side trip to a small town in Germany to give thanks to a family for effectively saving ours."