17 June 2019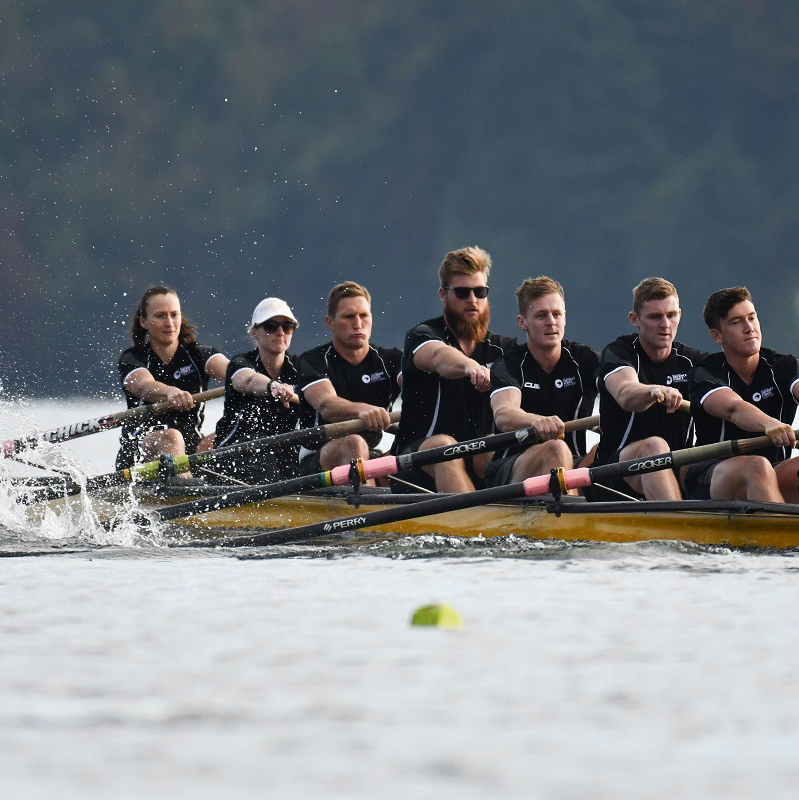 A New Zealand Defence Force (NZDF) rowing squad is gearing up to compete in a race to commemorate the same event that was held 100 years ago, after the end of the First World War.
The King's Cup will be held from 5-7 July at Henley-on-Thames, in England, under the umbrella of Henley Royal Regatta. Australia won the 1919 Cup against New Zealand, the United States, the United Kingdom, France and Canada, and this year the original six nations will be joined by Germany and The Netherlands.
NZDF team manager Wing Commander Rhys Taylor said the 1919 event was a celebration of survival and camaraderie.
"Our troops had seen the horrors of war, and survived, a number with injuries or illness," Wing Commander Taylor said.
"The chance to row the Henley course gave them a positive focus after all they had endured. It was a chance to start putting their war experiences aside and return to their pre-war lives."
Crews in 1919 were all male but the centenary event will be raced by mixed-gender crews – the first time men and women have raced in the same boat at this elite international event.
"This format is being embraced by New Zealand, and reflects the aim of the NZDF to achieve greater representation of women," Wing Commander Taylor said.
At least two members of the 1919 New Zealand crew went on to great rowing success: Clarrie Healey attended four Olympic Games, once as a rower and three times as a coach; while Darcy Hadfield was the first New Zealander to win an Olympic rowing medal, taking bronze in 1920 in Antwerp, Belgium.
The 2019 NZDF crew is coached by former Great Britain representative Rachel Gamble-Flint, and most members have rowed at high school and university.
Lieutenant Commander Juliet MacLean is no stranger to making history at Henley-on-Thames – in 1996 she rowed for Oxford University against Cambridge in the 50th women's Boat Race, the first time it had been televised.
Fellow rower Sub Lieutenant Rob Creasy is also no stranger to elite sport, having won three World Triathlon Championship age group titles. He has also competed in the Hawaii Ironman twice and rowed for New Zealand Universities while studying.
Wing Commander Taylor said sport was a huge part of NZDF's culture because it promoted teamwork, excellence, fitness and physical wellbeing – all qualities essential to the military.
"Rowing, and in particular this event, also reflects the value the NZDF places on the attributes of leadership and fitness – the nature of our many and varied roles across the NZDF attracts people who value and constantly display these attributes," he said.
The NZDF squad for the event is: Aircraftman Alex Hill (coxswain), Major Emily Hume, Lieutenant Commander Juliet MacLean, Corporal Rebekah Salt, Flying Officer Connor Broughton, Sub Lieutenant Rob Creasy, Lieutenant Ricky Daniel-Nield, Lance Corporal Mark Evans, Private Ryan Flintoft, Second Lieutenant Ashton Lovell, Lance Corporal Jack Proudfoot, Ordinary Rate Cathan Tamarapa, Rachel Gamble-Flint (coach), Wing Commander Rhys Taylor (manager).