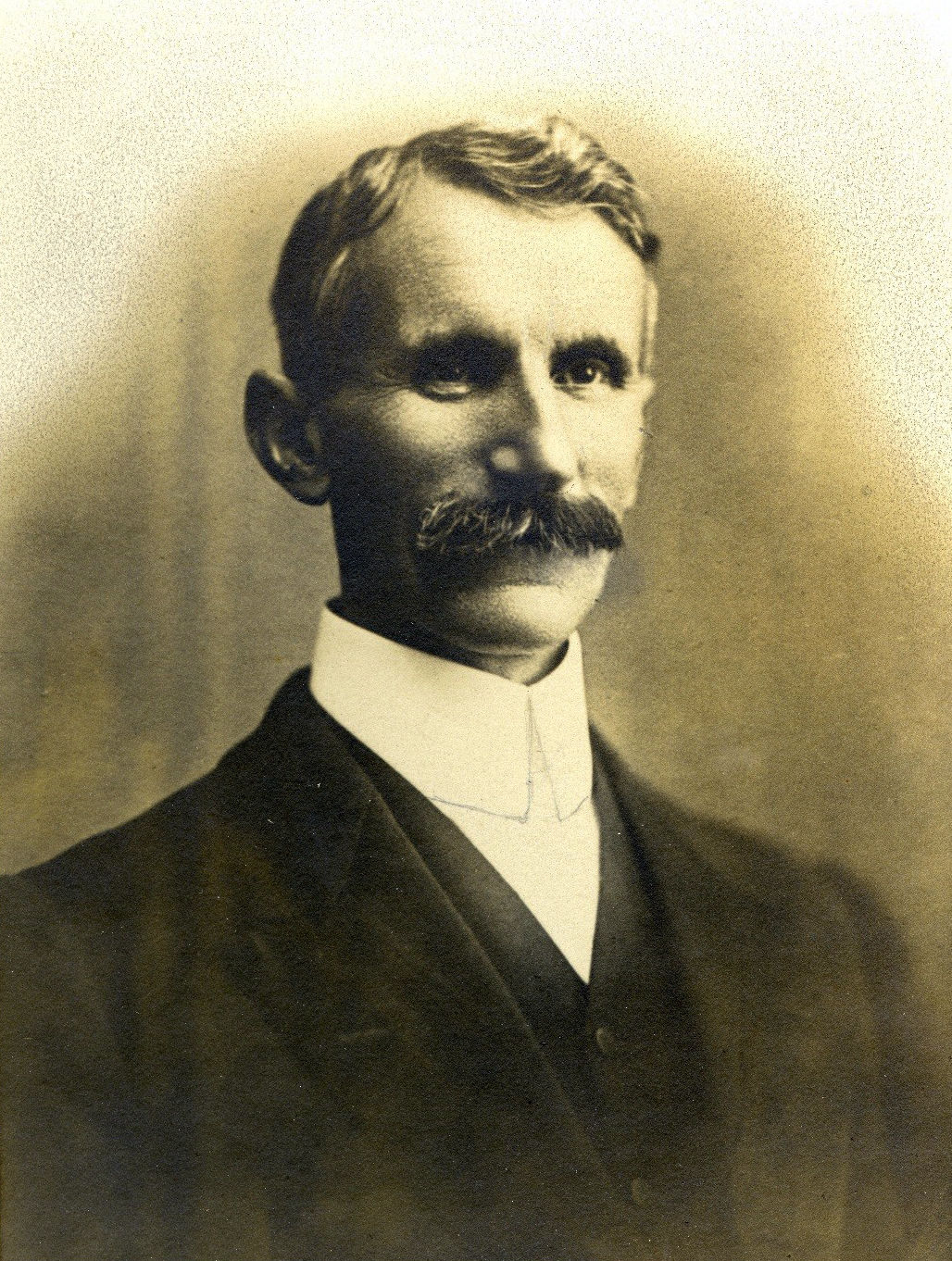 Gallipoli – August 1915
The early August offensive to take and hold Chunuk Bair had failed and the fight for Hill 60 (Kaiajik Aghala), General Hamilton's last attempt to break the stalemate on Gallipoli, had ebbed and flowed from 21 August 1915. A week's intense fighting had only reached the stage where Allied troops and the Ottoman defenders 'shared' trenches in places with only sandbags and corpses separating the two sides.
At midday on Saturday 28 August 1915, a very hot summer's day, two chaplains wearing distinctive Red Cross arm bands and focused on finding and assisting wounded soldiers were inexplicably allowed to advance into the position by the troops who had captured the maze of trenches at Hill 60. Sadly for one of these two non-combatants, death was literally around the corner of a 'shared' trench. A shot rang out and one of the two men, the taller and older of the two, crumpled and the other man seeing two oncoming Ottomans beat a hasty retreat. 
The man who fell was Chaplain Major William Grant (Presbyterian), No.11/86, and his companion on this humanitarian mission was Chaplain Captain Charles Dobson (Church of England), No.9/633 who in a letter sent to his cousin in New Zealand shortly afterwards explains what happened:
Major Grant was killed. He and I were dressing wounded and walked right into the Turks. They were pretty rattled and their fire was wild. He was shot through the throat and died at once. I fell behind a corner and some bodies and was only splashed with earth. I made a bolt for it and got back to our own lines. We got his body out on the night of the next day after the Light Horse had driven the enemy out. His boots were gone and also a number of discs we had taken from the dead. It was very tragic. …We were dressing a Turk with a badly shattered thigh and shoulder. We were in a bad position and the fire was pretty hot. The Turk was a decent old sort and we had to lie flat to dress him and he kept pulling me down. Grant gave him a sip of wine and said to me "sort of Good Samaritan picture this" I said "I don't think the priest and Levite have come this road." He said "Well we joke but we are in the shadow of death and may get it any moment." …..We wanted to find a N.Z. boy. We agreed to go a bit further but ran into the Turks around the next corner. I fell behind the corner and the dead. The Turks fired a lot but weren't game to reach the corner for a minute or two. It was two [sic too] long to crawl back, I found I wasn't hit and then stood up and bolted. ….. I must have hurt the Turk we dressed scrambling over him. I got back to our guard.1
Dobson continues:
Colonel Meldrum would not send a covering party going back to find Grant. Five Light Horse men offered to come back but it was stopped. …Next morning Blamires and I went in and found Grant. Death must have been immediate. It was impossible to bring him out in daylight.2
Chaplain Captain Henry Blamires (Methodist), No.11/685, picks up the story and wrote in his diary on 28 August that "We thought Grant wounded & prisoner. It gave us a great shock" and, on Sunday 29 August, he wrote: 
After breakfast, Major Whyte (WMR) asked Dobson to show the way to where Grant was & I went also. We went over the bodies of dead men till we . . . we found him lying as he fell shot through the neck. Death must have been instantaneous. He died as a hero & a Christian. We brought the body a few yards along the trench but had to leave it there till night, as the trench was shallow & snipers were trying to get us. We got back safely and at night a party of five brought the body in ……. .…..Such a Sunday may I never put in again.3
On Monday 30 August at 7pm with a large number of men present Dobson and Blamires conducted Grant's funeral.4
Rumours about Grant's death soon spread. These ranged from the wounded Grant having had his throat slit by the Turks to get his boots to the fanciful notion that after Grant had been bayoneted in the heat of battle the Turks hoisted a white flag, and sent Dobson back with their apologies for their mistake. Clearly Dobson's account as the only eyewitness must be relied on to be correct.
May – August 1915
William Grant landed on Gallipoli with the Wellington Mounted Rifles on 12 May 1915. In his time under fire William held church parades, performed burials, tended the wounded, acted as a censor on men's letters and postcards and was always found with the men. He wrote numerous condolence letters to family members and he took every opportunity to relay his experiences of the war to New Zealanders. On 26 May 1915 he met up with his son Willie who had landed with the 3rd Reinforcements on 9 May 1915. However, like a lot of the men, William Grant became sick and spent most of June on Lemnos and did not return to Gallipoli until the end of the month.5
The following extract from a soldier's letter reveals the heroism Grant displayed throughout his service at Gallipoli:
Chaplain-Major Grant wanders up and down the beach all day long, helping the wounded, and with a cheery word for everybody. He takes absolutely no notice of the shrapnel and bullets. He seems to have a charmed life, as I have seen shrapnel dropping all around him and he only smiles. He told me he had no orderly and no dug-out of his own to sleep in and was living on bully beef and biscuits. I asked him, 'But where do you sleep?' He said, just where he dropped — he didn't care as long as he was with the boys. He deserves more than the V.C. and I sincerely hope that God will spare him that he may return safely. I have the highest respect for him, and so has everyone on the beach.6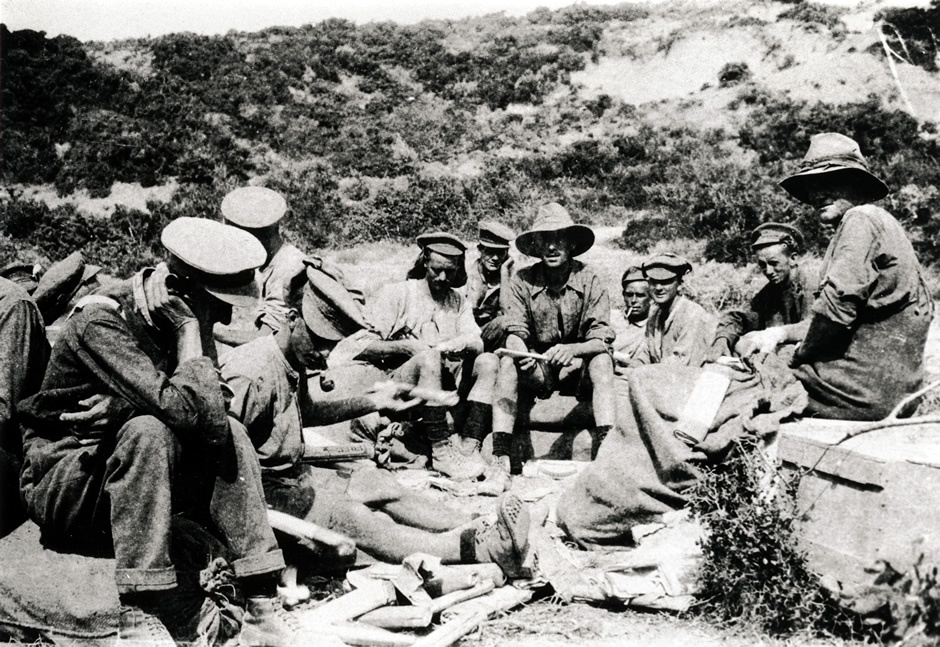 Impact of William Grant's death 
The news of William Grants death on 28 August was a great shock to all New Zealanders, not just to his family and the Gisborne community. This was the death of a non-combatant not a soldier, a man who was tendering aid to both Allied and Ottoman soldiers; unarmed and clearly wearing Red Cross armbands. Principal Chaplain Major John Luxford, Methodist, who had been sniped on Chunuk Bair on 9 August and lost his leg as a result, wrote that William Grant "was one of heaven's peers."7
Two significant events followed Grant's death. One was the October 1915 publication of a book containing copies of Grant's letters, some photographs and other documents about him. The whole of the first edition of 1000 copies was sold within a fortnight of its appearance from the printers, and a second edition quickly followed suit.8
The second event was even more memorable. On 9 June 1916, Rev William Shirer, Convener General Assembly's Chaplains Committee of the Presbyterian Church, wrote to Colonel R W Tate, Adjutant General, in Wellington, stating:
As you are aware Chaplain Major Grant was killed on Gallipoli …. in the discharge of his duty and in an endeavour to succour the wounded. Others who rendered similar service have received special mention and awards of honours. Many have enquired and are still enquiring why my friend received no special mention and in every respect to his memory and to his family I respectfully bring the subject under your notice.9
Grant had been posthumously mentioned in General Sir Ian Hamilton's last despatch dated 11 December 1915. However, it was the honour of a higher award for Grant's work that was being sought. Tate's reply, dated 6 July 1917, over a year later, wrote: "I beg to advise you that it is not possible to take action as you suggest. The London Gazettes have been carefully checked, but there has been no notice therein of any honour or award having been granted the deceased Chaplain. [Written in hand] "Honours" are granted by the King and we cannot dictate to the King."10
Legacy
Grant's death brought home to New Zealanders the hardships and the dangers non-combatants faced in war. Grant was the first of a number of chaplains who would either lose their lives or who would be disabled for life as a result of practising their faith at the battle front.
Lieutenant-Colonel J H Moir, the speaker at the tablet unveiling at St Andrews on 19 April 1917, representing the Gallipoli campaigners, summed up his experience regarding the value of chaplains:  
A chaplain shared the same dangers common to every man. He was required to move from post to post along the trenches and gullies, and whenever moving from one place to another he knew he carried his life in his hands, and that before he reached his destination a straggling shell or bullet might bring his earthly career to a close. A chaplain was always where his services were required, and always bringing blessing to men. Close up to the firing line the chaplain was to be found. In the dressing stations they saw the padre comforting the wounded and cheering the dying, and many badly wounded man struggling to the rear had had to thank the quiet man for helping him over rough scrub back to the trenches.11
William Grant was such a man. A quiet hero deserving recognition for his beliefs, bravery, and valuable contributions in a world of war.
Footnotes
1. Letter from Charles Dobson to his cousin Emily Dobson, Dobson Collection at Marlborough Museum Archives, Blenheim.
2. ibid.
3. Henry Blamires Diary Vol 2, 2 July 1915 – 2 May 1916, Presbyterian Archives Research Centre, Knox College, Dunedin.
4. William Grant is commemorated today on the Hill 60 (New Zealand) Memorial Gallipoli. There are 788 burials and commemorations in the Hill 60 cemetery. 712 of the burials are unidentified.
5. History-Sheet, William Grant PF, R 7880058, ANZ; In Memoriam, Chaplain-Major William Grant: His Letters from the Front, Gisborne, 1915, pp. 23-33, 56-57.
6. Press, 7 September 1915, p.10.
7. Waikato Times, 9 September 1916, p.1.
8. Preface, In Memoriam, 2nd edition, Gisborne, 1915.
9. Shirer to Tate, 6 June 1916, William Grant PF, R 7880058, ANZ.
10. ibid., Tate to Shirer, 6 July 1916.
11. Poverty Bay Herald, 20 April 1917, p.9.