Unsung Heroes
Introduction by the former Minister of Veterans' Affairs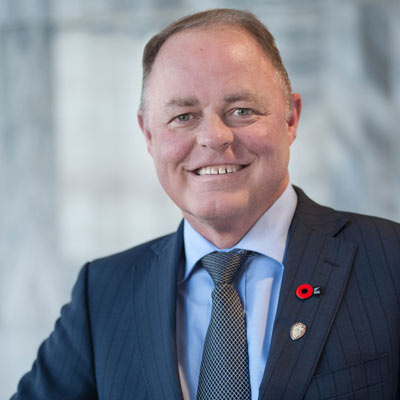 In October 1915 Corporal Cyril Bassett became the only member of the New Zealand Expeditionary Force to be awarded the Victoria Cross for bravery during the Gallipoli campaign. After the war Bassett almost never spoke about how he had come to win the British Empire's highest award for bravery, but on one occasion he did remark that: "When I got the medal I was disappointed to find that I was the only New Zealander to get one at Gallipoli, because hundreds of Victoria Crosses should have been awarded there. All my mate ever got was a wooden cross". Any person who knows about the Gallipoli campaign will appreciate the truth of Bassett's comment and recognise that for every man who received a well-deserved award for gallantry many other for a variety of reasons did not. Bassett's comment and my reading about New Zealand's part in the Gallipoli campaign convinced me that, in the year of the centenary, we should make a special effort to remember the many New Zealanders who fought there and who received no formal recognition for their bravery.
In April 1915 the Australians and New Zealanders secured a tiny beachhead around Anzac Cove; no part of which was safe from enemy fire. The topography of the Anzac Cove area was very challenging and complex. The Anzacs' positions were dominated by Ottoman strongholds on higher ground, which made any movement extremely dangerous. Most of the combat during the campaign against a skilful and determined foe was at very close range. Simply to serve at Gallipoli and do your job as a soldier required a great degree of fortitude and courage. What is remarkable is the way in which the vast majority of the New Zealanders at Gallipoli, who ranged from teenagers fresh from school to middle-aged family men, mastered their fears and did their duty.
The Australians and New Zealanders suffered continual losses from sniping, shell fire, grenades and disease, but units could be destroyed within minutes during offensive operations. On 7 August the Auckland Infantry Battalion suffered some 300 casualties in a few minutes in their doomed attack from the Apex towards Chunuk Bair. In its epic defence of Chunuk Bair on 8 August, which one soldier described as a "corner of Hell", more than 90 percent of the officers and men of the Wellington Infantry Battalion were killed or wounded. Amongst those killed at Chunuk Bair was the battalion's indomitable commander, Lieutenant-Colonel William Malone. His outstanding courage and leadership throughout the campaign was recognised by two mentions in dispatches: very inadequate recognition for a great New Zealander.
Over the next few months this series, which I have had produced by the New Zealand Defence Force, will highlight a tiny fraction of those brave men who fought at Gallipoli and who received little or no formal recognition for their outstanding courage. The series also includes an outline of the way the military honours and awards system operated in 1915. I hope all those who read these articles will think about how they would react when faced with the terrible choices that frontline soldiers have to deal with on a daily basis in war. I am confident that anyone reading this series will come away with a much better understanding of and appreciation for the courage and fortitude shown at Gallipoli 100 years ago by our fellow New Zealanders.