Former Museums and Heritage Studies student, Amy Hackett, profiles New Zealand's First World War entertainment troupes and concert parties.
---
Entertainment troupes and concert parties had an important part to play during the First World War. Performing songs and ballads, comedy sketches, costumed revues and pantomimes, entertainment troupes and concert parties provided much needed relief for soldiers on active service.
Not only would they prove useful in momentarily distracting the soldiers from the harsh realities of war, but often performances would address some of the grievances soldiers were feeling at the time. This could include the endlessness of war or the lack of leave, and often targeted those in positions of authority. Troupes and parties would perform at base camps, as well as touring to nearby camps and hospitals. In some cases, they even provided entertainment to weary civilians too.
The first of New Zealand's concert parties was the Kiwis. Formed in late 1916 by Major General Andrew Hamilton Russell, commander of the New Zealand Division, the Kiwis were a way to keep soldiers' spirits high after the large losses at the battle of the Somme. By the end of the war there were at least five concert parties attached to the New Zealand Division touring Europe, including the Kiwis, the Tuis, and the New Zealand Pierrots.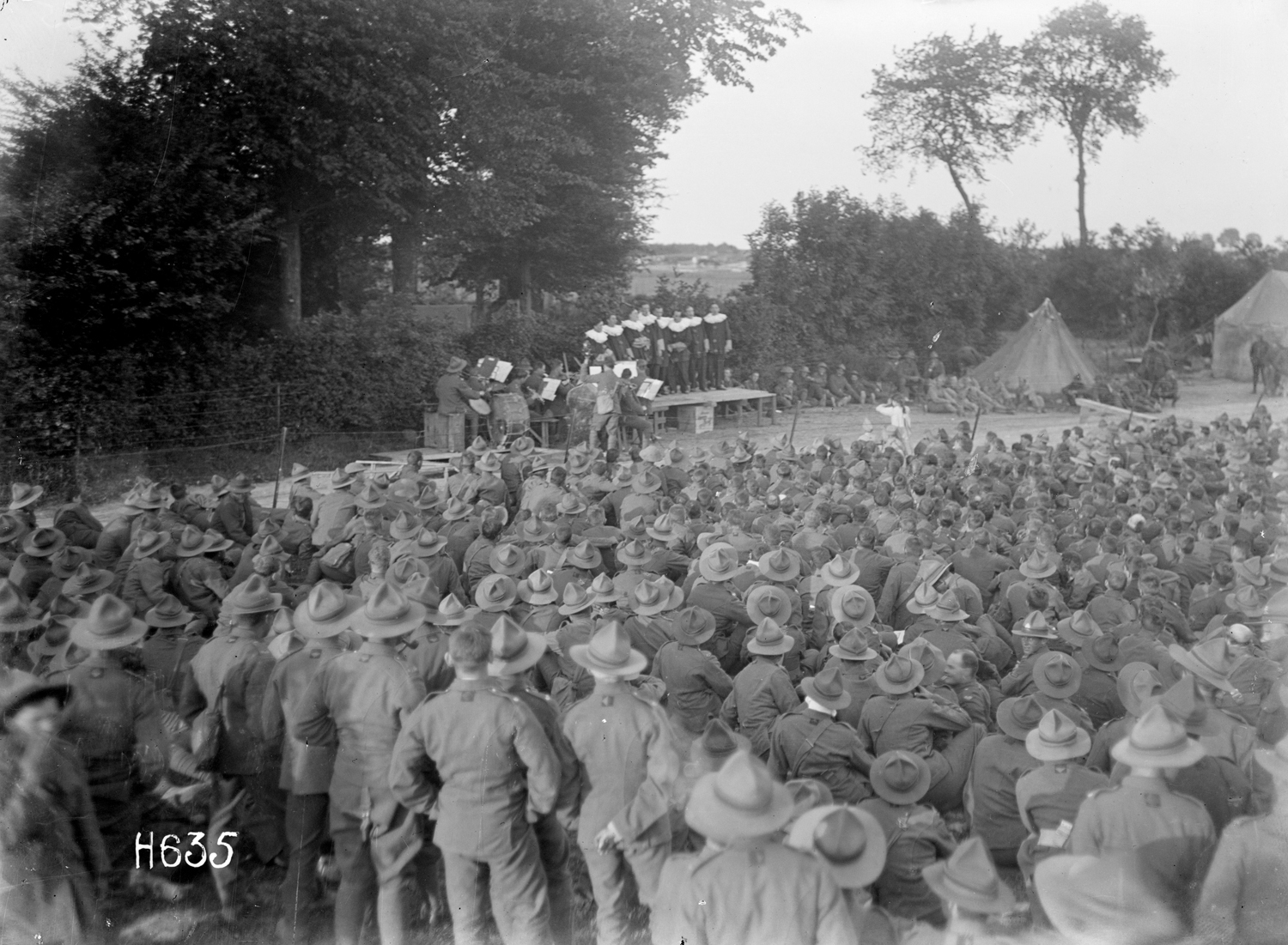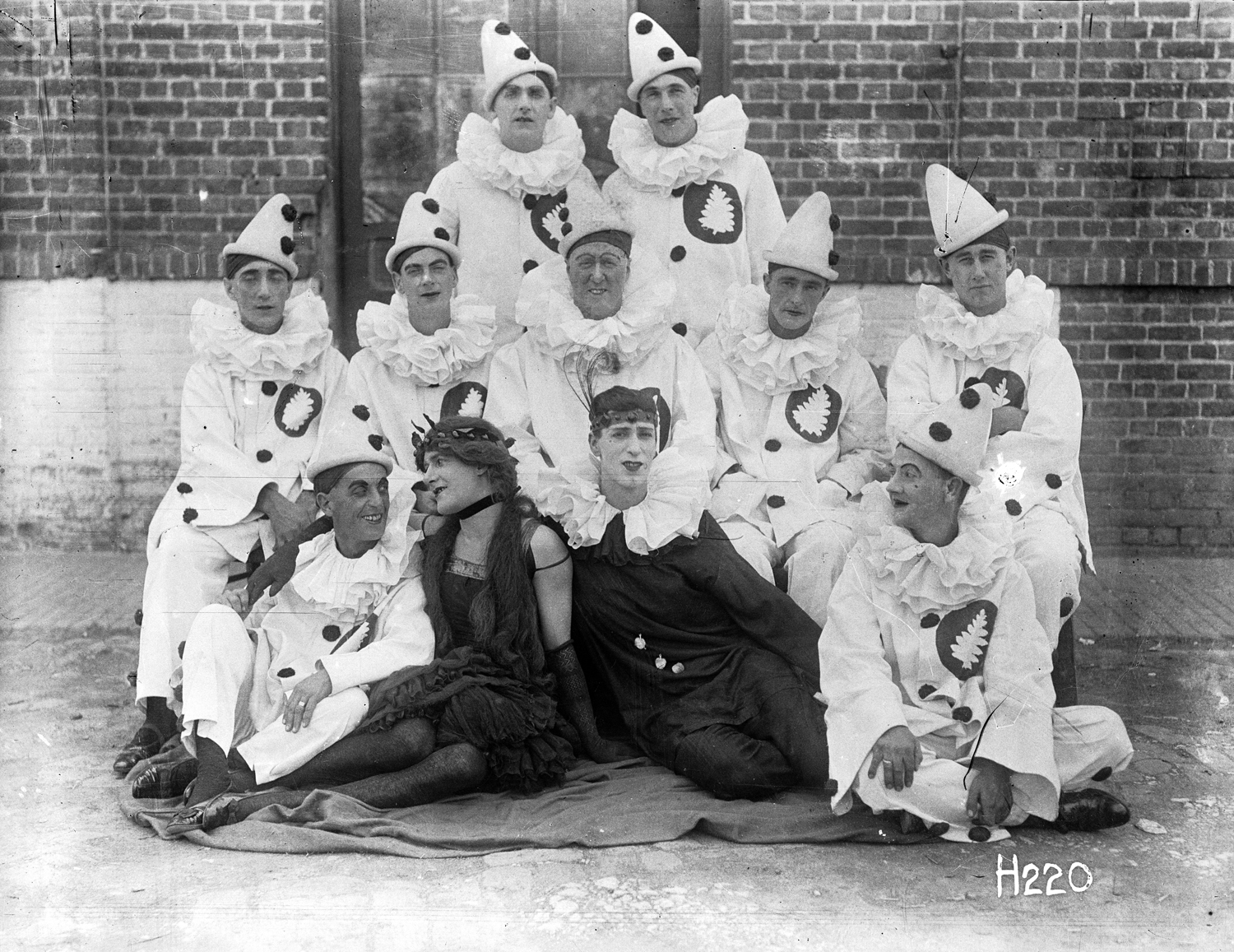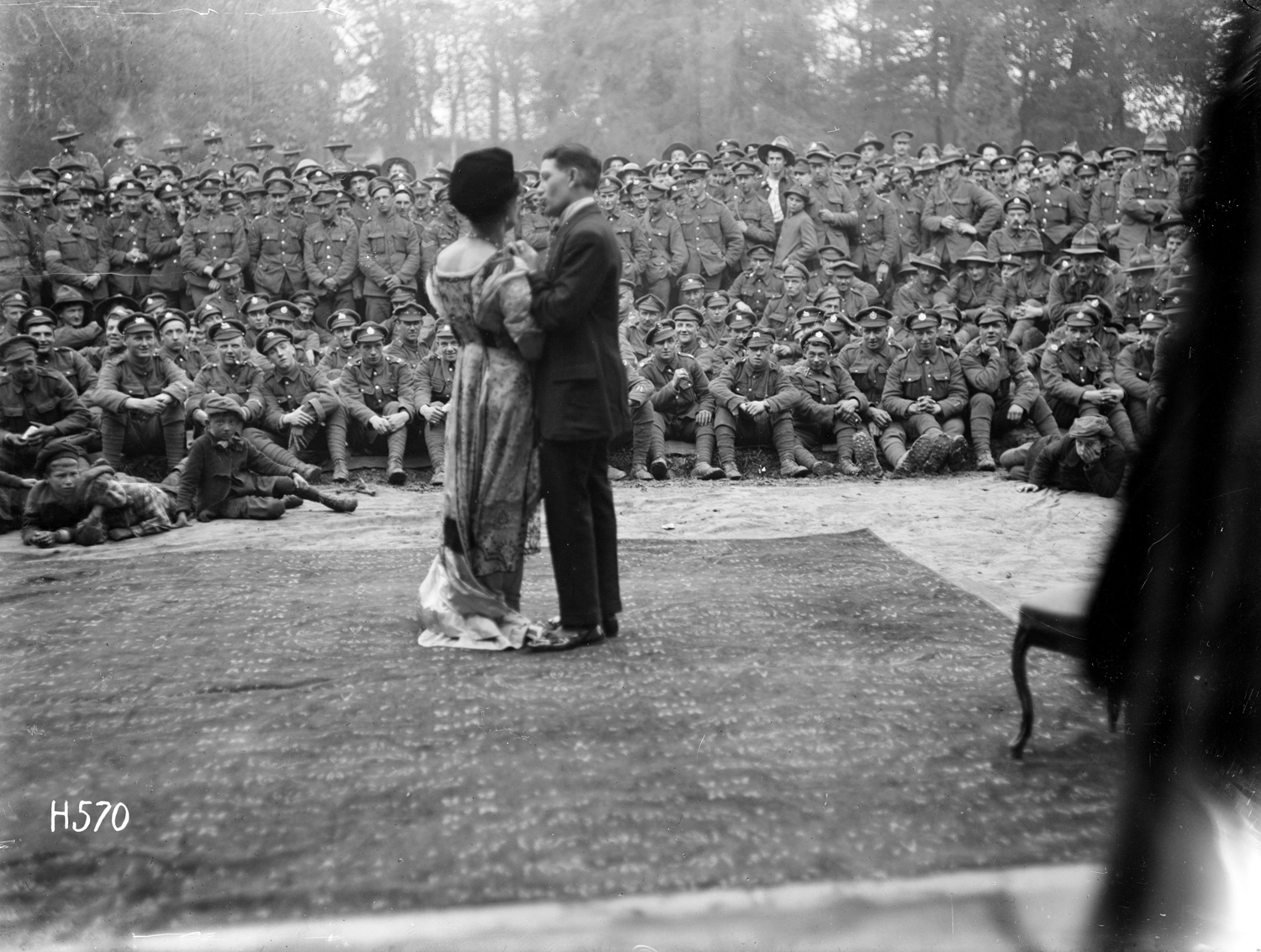 The concerts put on by the troupes were immensely popular, as New Zealand's official war correspondent, Malcolm Ross, reported. The opening night of the pantomime 'Achi Baba and the Forty Thieves' saw the theatre packed and hundreds turned away. According to Ross, 'the actors were letter perfect, the orchestra was really excellent, and the whole pantomime went with a swing and a go that greatly delighted the crowded house.'
Performing in a war zone was not without its dangers though, as he also reported. In one performance the Pierrots gave at Hill 63, near Messines in Belgium, 'the performers had their shrapnel helmets and gas respirators at the ready, for you never quite knew what would happen at that corner.'
Many concert parties continued to perform after the end of the war, often raising money for returned soldiers funds and other similar causes. Another New Zealand troupe, The Digger Pierrots, returned from the war to tour New Zealand in 1919 and Australia in 1920, giving people back home a taste of the entertainment their sons, husbands, and brothers had received while on active service. They remained one of the most popular revue companies in Australia until the 1930s when they disbanded.
The importance of concert parties and entertainment troupes in boosting morale for soldiers was not forgotten and the tradition continued in the Second World War. Of the various concert parties formed, the Kiwi Concert Party performed for New Zealand troops in places like North Africa, Crete, and Malta. 
Date added: 10 January 2017
|
Last updated: 19 January 2017